Year 6 Transition
Dear Parents/ Carers,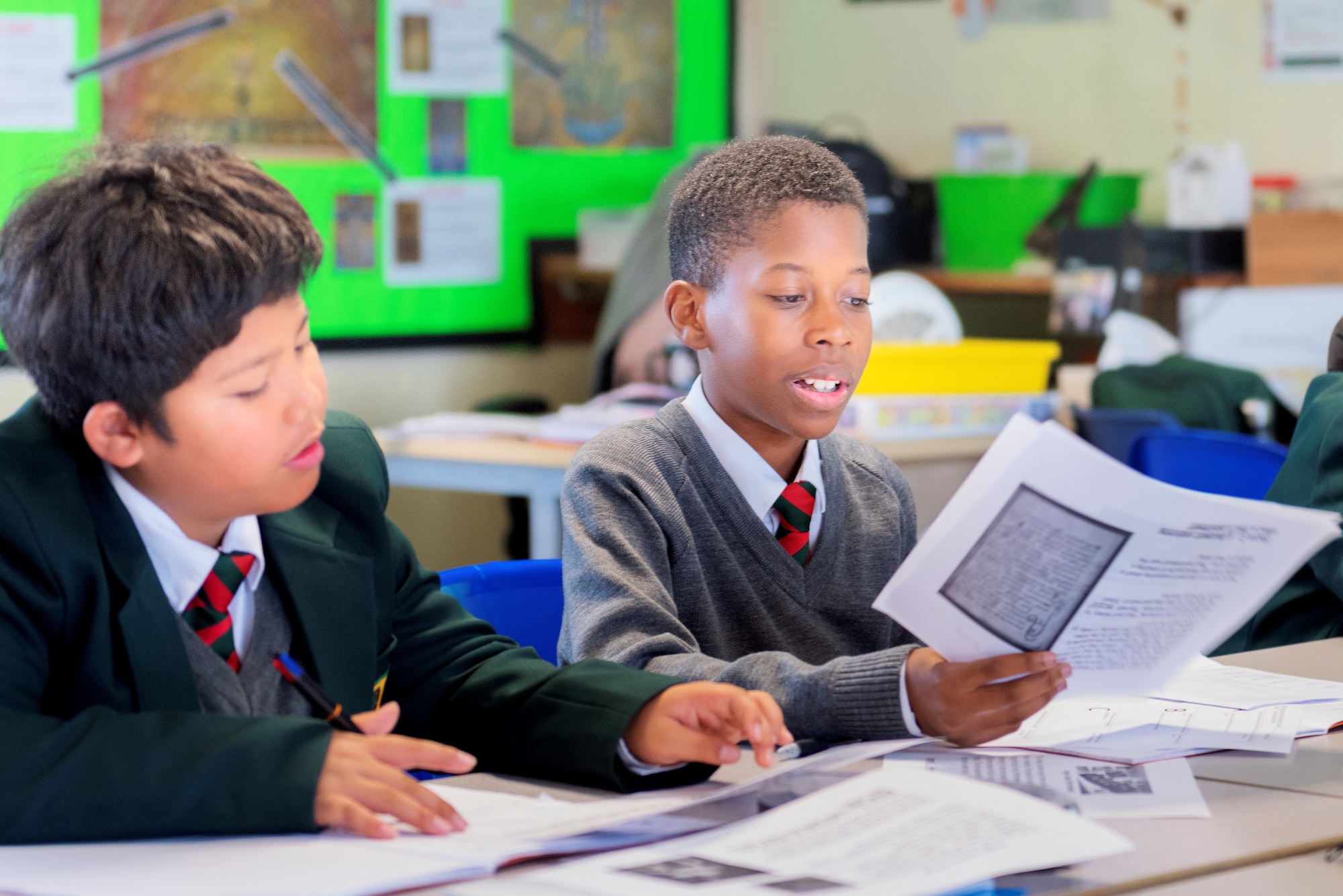 We are delighted to welcome you and your child to Newman Catholic College.
Newman provides a place for students from 20 local primary schools and we aim to make every student feel welcome and confident about their transition.
As part of our school community, your child will grow and develop a range of knowledge and skills. There will be a focus on resilience and respect, as this underpins everything we do. At Newman, we uphold the highest standards, with clear expectations regarding manners and behaviour.
We work closely to ensure every student is given the best possible start to ensure they thrive whilst in secondary education and they are ready for the future. The school is a deeply caring and loving environment where your child will be safe and encouraged to develop his own personality. By joining us in Year 7 your child will become part of our Newman family.
Our Year 7 team is a static group that specialises in supporting students in their transition to secondary school and helps them to integrate into Newman life. Being a specialist team means we recognise the small worries, concerns and uncertainties that new students and their families can face, and can offer the best support.
We work closely with your child's primary school to build relationships and collate information. This knowledge will help us to gain a clear, in-depth understanding of their needs, ability and progress to ensure they have a smooth start. We aim to find out as much as we can about their hopes, dreams and fears before starting secondary school to secure a smooth transition.
As part of the Newman transition programme, your child will be invited to an induction day at the beginning of July. The day provides an opportunity for students to meet their peers and the Year 7 team, explore the school grounds, and enjoy multiple taster lessons in different curriculum areas.
As part of the programme, we hold an introduction evening for parents and carers. The event will introduce the school, the team and provide all information needed for their start. Following with a q&a session to provide an opportunity to resolve all queries and concerns. Also, our uniform company will be in attendance to provide a heads start.
We have a special, tailored programme for particularly anxious or concerned boys, who may require additional support with their transition to secondary school. This will involve friendly interviews, extra tours and additional visits to Newman.
We anticipate with great excitement what is in store for them over the coming 5-7 years and look forward to seeing you soon!
Keep up to date by joining our social media accounts on Twitter, Instagram and Facebook - our handle is @NCCBrent.
Head of Year 7- Miss H Hardy
SLT Link Year 7- Miss C Donne