Work Ready
What is Work Ready? The concept of Work Ready was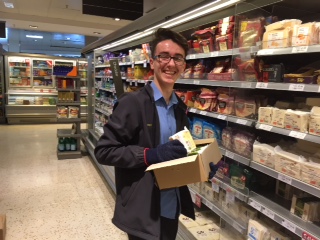 conceived by Newman Catholic College to cater to the needs of students aged 16-18, many of whom had only recently arrived in the country. The Work Ready Programme runs alongside the students' existing studies and offers a different placement each month in order to give our students an insight into life in the work place. Work Ready is a mutually beneficial programme that supports young people as they take the first steps on their career path by creating a platform for each student to put into practice the knowledge they have acquired in the classroom, whilst presenting employers with an opportunity to reach this area of the community where there is genuine potential to develop a talent pool for apprenticeship schemes and employment. In addition to the weekly placements the following elements are included in the programme:
Weekly Friday morning entoring sessions
Visits to various organisations and careers fairs
CV and interview workshops
Visits from Guest speakers
How does Work Ready affect the employers? Placements are of no financial cost to the employer – however, we do request that you provide as much support as possible in order to ensure that our students have the best possible experience within your organisation. Some organisations choose to reimburse students for lunch and/or travel, but this is not compulsory.
October start date with a July finish
Four consecutive Friday working days over the course of a month
Six hour working day between the hours of 9am – 3pm
Employers provide references to validate student placements
Organisations can support the Programme by engaging in the following areas:
Facilitating Work Placements
Providing visits to the School as a guest speaker/workshop leader
Facilitating visits/field trips from our students
Each year the programme is fortunate enough to benefit from the support of various organisations and we are eager to expand these networks and relationships.
Please get in touch to learn more about how you could support the Work Ready Programme.