Partnerships
The college is pleased to work closely with organisations, with whom we share a number of important values and common interests in promoting progression to, an awareness of effective and practical educational opportunities within the region.

Cardinal Vaughan Memorial Boys' School in Holland Park, has joined forces with our college for the next two years. Headteachers agreed that the partnership will have mutual benefits for both schools which will share good practice and offer reciprocal support in all areas of teaching and school life.
The US Charitable Trust is a charity which was created in an effort to combat youth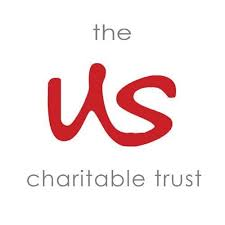 unemployment in the most deprived parts of London. The US Charitable Trust runs afternoon programs for secondary school students focusing not only on the learning of skills that the course teaches but the teaching the ability to work out problems and expose them to the relevant industry with field trips. The US Charitable Trust is in partnership with Newman Catholic College to help young people broaden their ambitions, opportunities and curiosity. They aim to develop the skills, passion and appetite of young people and encourage them to pursue their particular interests, to achieve their full potential and ultimately, to secure sustained employment.
The US Charitable Trust fund extended school activities- Music, Media Studies, Digital Skills and Drama. Educational Dinners are held weekly for Sixth Form students. Students listen to guest speakers from business, industry or other aspects of life. Through the US Charitable Trust, a partnership has been formed with Radley College in Oxfordshire. Students have participated in visits and friendly football matches.
http://www.theuscharitabletrust.org/
Watch the final of the 'Have You Got Talent Competition' organised by the US Charitable Trust
https://www.youtube.com/watch?v=fas7S_ZzY9o