Partnerships
The College is pleased to work closely with organisations, with whom we share a number of important values and common interests in promoting progression to, an awareness of effective and practical educational opportunities within the region.
Cardinal Vaughan Memorial School

Cardinal Vaughan Memorial Boys' School in Holland Park, has joined forces with our college for the next two years. Headteachers agreed that the partnership will have mutual benefits for both schools which will share good practice and offer reciprocal support in all areas of teaching and school life.
The US Charitable Trust
The US Charitable Trust is a registered charity begun in 2012. They are based in Harlesden, London and work with 220 disadvantaged 'at-risk' 11-18 year olds a year.​
In our early days, we ran after-school programmes to keep young people occupied and engaged while they waited for parents to get home from work.
Over time they asked for more activities – to create, produce and develop, both creatively and personally. To be prepared for life after school, whether in training, university or employment. This lead to the development of a series of programme, events and experiences designed to enhance Cultural Capital.
We began to work closely with Newman Catholic College (NW10 3RN) as this is where most of the young people we work with attended. We developed close ties with the school and our Founder, Mrs Serena Balfour, soon became a Governor for the school and a Trustee for the Young Brent Foundation. Our Youth Panel has been key to our development over the years, as they tell us about their worries, hopes and fears, and has led to specific programmes to help get into University or find apprenticeships.
With the recent pandemic, and due to the experiences of our Alumni when searching for work, the focus has shifted to employment and our exciting development as a Gateway provider for the governments Kickstart scheme.
We run after-school and holiday programs designed to enrich our participants lives while at school, improve educational attainment and to make sure they are prepared and supported to leave school. Our activities focus on personal development, cultural experiences, introduction to employment/education possibilities and provide responsive tailored support to individuals.
Employment will be the biggest challenge, after education, for young people in 2021. The US Charitable trust is a Kickstart Gateway provider (UK Government Sponsored programme), set up to help young people get into work and to support employers getting back to normal. A boost for individuals to obtain full-time employment for individuals while supporting local companies. The Kickstart scheme will help young people aged 16-24 boost their experiences, strengthen their CV's, and gain full-time employment - by offering them government-subsidised job placements paid for by the government and delivered by local companies and individuals.
Each employer will receive from the UK Gov. £1,500 for each job placement they take on. Each job placement will be paid the minimum wage 25 hours a week for a period of six months. US Charitable Trust will do all administrative work, handle the job placement PAYE, evaluate the work they are expected to do and follow up with job opportunities.
Young people need as much support as they can get, the US Charitable Trust will be doing all it can to support them in 2021 in getting the education they need and the job opportunities they deserve.
http://www.theuscharitabletrust.org/
Watch the final of the 'Have You Got Talent Competition' organised by the US Charitable Trust
https://www.youtube.com/watch?v=fas7S_ZzY9o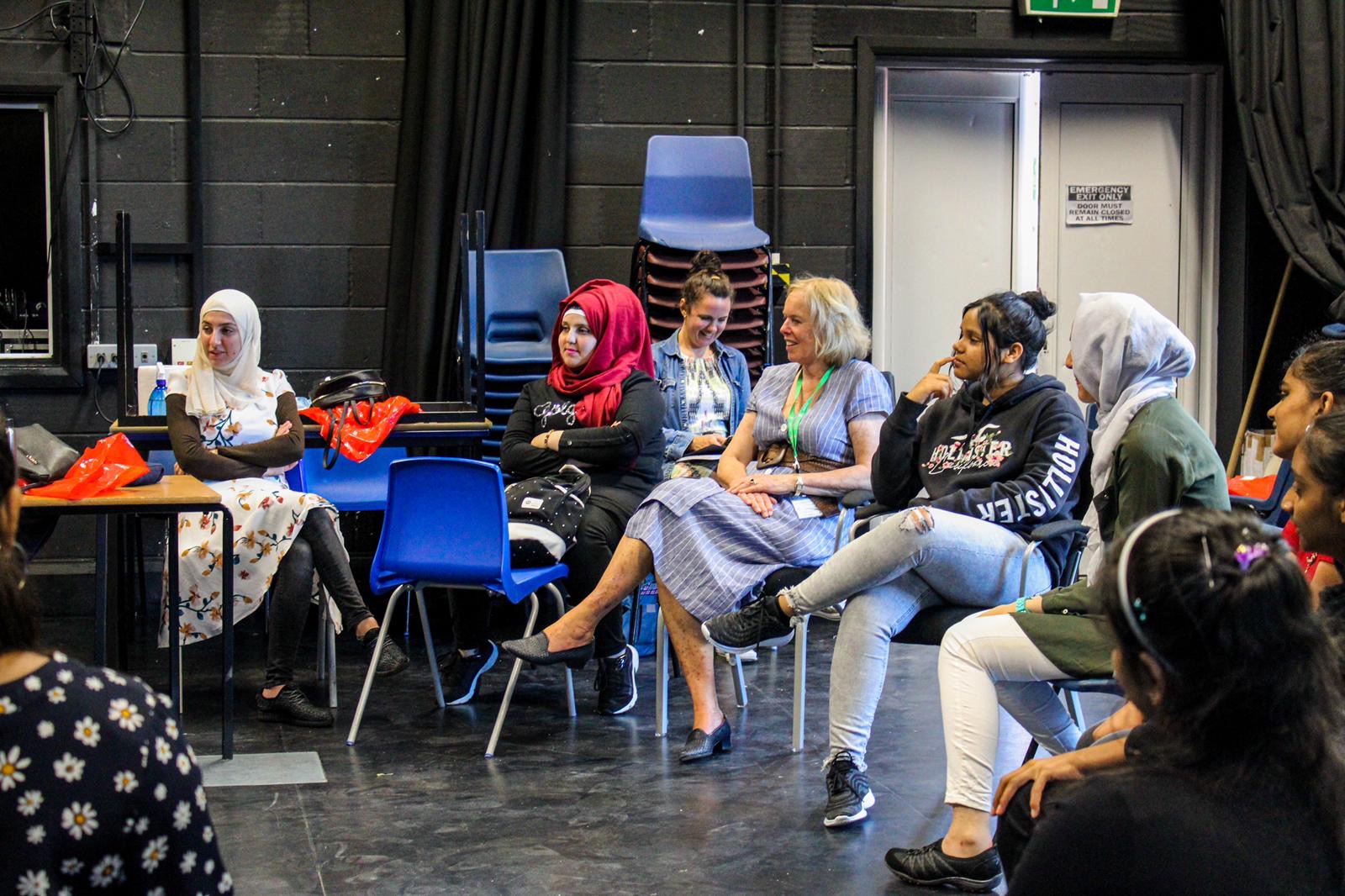 The Wates Group
The Wates Group is one of the leading privately-owned construction, development and property services businesses in the UK. They inspire better ways of creating the places, communities and businesses of tomorrow. Wates have positively impacted the lives of tens of thousands of people through charitable initiatives that have made a real difference to society around the country. Here at Newman Catholic College, The Wates, Knowles House project on Longstone Avenue literally across the road from the school have been the most amazing neighbours.
Wates have supported the school, donating a Cabin to be used for our Friday Foodbank, a fridge and a freezer. They have donated food for the foodbank, supporting over 50 vulnerable families. They have built a barbeque on site. They have supported us with a logistics plan. We are looking forward to working with them to offer opportunities and information regarding careers in construction for our students.