PRP Pause Reflect Progress KS3 & KS4 Respite Provision
Pause - Reflect - Progress
· A respite provision for pupils with emotional, behavioural and academic challenges.
· We are located at Newman Catholic College in a separate space from the school. PRP combines the expertise of our staff with the skills and progressive approach of the Sport & Thought organisation.
· Our focus is on cognitive therapy, reflection, reintegration and academic success.
9/10 - Average Student Rating
What is PRP Space?
· Respite provision for Brent schools for 11-16 year old boys and girls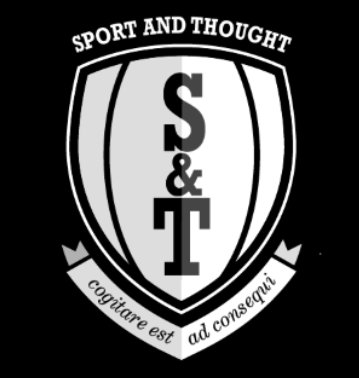 · Psychological approach separating behaviours and academic progress
· Developing thinking strategies
· Acknowledging the catalyst for individual and group behaviour
· Self-evaluation opportunities
· A daily feedback communication with home school staff
· Creation of a one page summary of pupil catalysts, motivating factors, strategies and points for moving forward
· Re-integration support in home-school classes
· Sport & Thought ethos of therapeutic reflection and development of transferable cognitive awareness and behaviours
Why should I choose PRP?
· Brent exclusion data identifies a need for a more psychological and interventionist approach to emotional and behaviour concerns
· Newman's Behaviour model has had a significant impact on the reduction of permanent, fixed term and internal exclusions
· Putting into place early developmental needs that have not occurred within the parental home.
· Integrated approach between school and Sport & Thought organisation underpinned by psychological understanding of Child Adolescent cognitive development
· 14 years partnership experience
· A range of academic, group, sport and one-to-one interventions
· Trained teaching staff delivering core content
· Individual working spaces
· A safe and secure environment separate from mainstream school
· In-class behaviour coaching support, on request
Frequently Asked Questions
Who is PRP space for?
Brent Secondary pupils, Boys and Girls in Years 7-11
What type of pupil need does PRP provide for?
We support pupils in need of respite from their current mainstream schooling or who have had fixed term exclusions for under 5 days.
How is the day structured?
The PRP Timetable runs from 9.30am to 2.45pm. Core teaching, group therapy sessions and one to one mentoring are offered. PRP is located in a separate location to the mainstream school. Packed lunch is supplied.
How is the home school involved?
Daily handover sessions (recommended) and summary strategy information is supplied on completion of the placement.
What are the costs?
There are three example placement packages, depending on the level of re-integration support each individual requires:
| | | |
| --- | --- | --- |
| Placement type | Daily offer | Price |
| Standard placement | 5 days respite | £99 x 5 |
| Enhanced placement 1 | 5 days respite with 1 day reintegration behaviour coaching | £149 x 5 |
| Enhanced placement 2 | 5 days respite with 2 reintegration behaviour coaching | £199 x 5 |
S&T Interventions
Emotional Intelligence – Targeted group discussions, building resilience and expressing correct language for progress.
Behaviour Coaching - Direct class based targeted intervention with those deemed at risk of class-based ongoing difficulty.
1 to 1 Psychotherapy - With trained psychotherapists
Sport & Thought – Therapy through Football—Practical sports based group intervention underpinned by the theory of psychotherapy.
Pause, Reflect, Progress space. Respite provision for adolescence experiencing school-based difficulties.
Testimonies
"The programme changes your mindset" T, Male, from Alperton Community School
"There is a good reflection process to go through and would help other students on the edge of being permanently excluded" A, Male, from Westminster Academy
"Sport and thought has literally changed the lives of the students who have participated well in the programme...The quality of the mentoring and the time and effort put in by those running the course is second to none." Deputy Headteacher, Alperton Community School
"In 25 years working in London schools, Sport and Thought is the most effective provision I have come across in tackling the problems of social inequality and its links to performance at school. The combination of soccer and reflective, collaborative analysis has proven to be a powerful tool in improving attitudes towards school." Headteacher, Newman Catholic College
Contact PRP
If you have any questions or would like to arrange a visit to our provision, please do not hesitate to contact us:
PRPReferral@ncc.brent.sch.uk
Websites
Induction and Placements
· To book a placement at PRP Space, please contact Mr Andrew Dunne, Deputy Headteacher, NCC: adunne@ncc.brent.sch.uk
· Places can be allocated at short notice (subject to availability)
· An induction meeting with a home-school representative, parent and the young person must take place the day before placement can commence
· Contract is signed and code of conduct is discussed ahead of the student commencing their placement
Reintegration
· Daily face to face home-school handover meetings
· Summary qualitative feedback on academic progress, behaviour for progress strategies
· Enhanced packages offer in-school behaviour coaching to support sustainable re-integration