Newsletters
The articles on this page depicts the typical life of students withi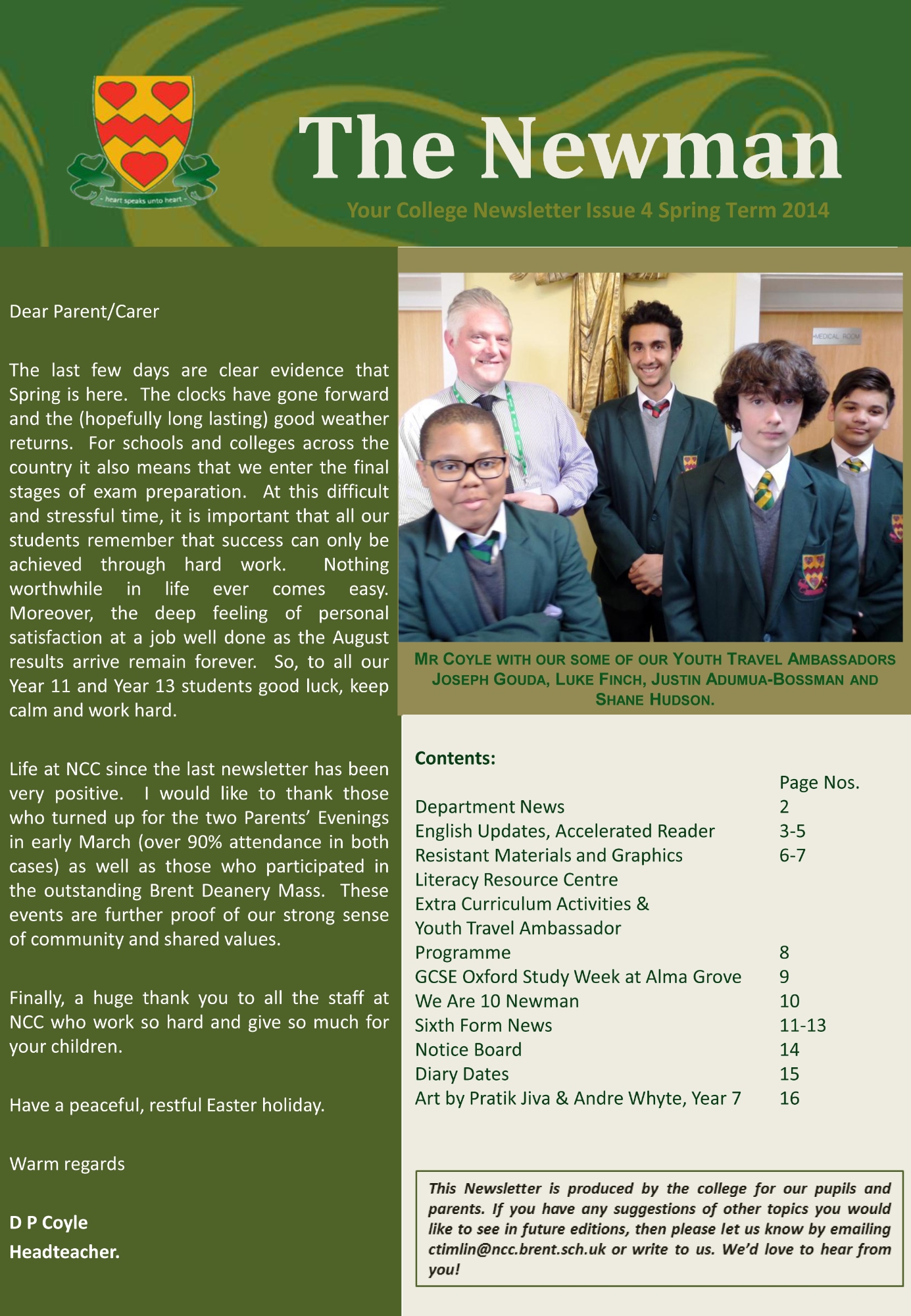 n the college. Visitors read them to get the latest news on events and at the most basic level, accessing these documents keeps parents, students, teachers and others informed and up-to-date with information.
Visitors from all over access our news page on a regular basis. Naturally not everyone goes for the same pages and hardly anyone reads the entire section as viewers have their own particular preference and interests.
Nevertheless, the college endeavour to maintain a balance collection of articles that will interest everyone subsequently, playing an integral part in formulating opinions and ideas. In addition, everyone benefit greatly as individuals are likely to express awareness, converse on topic(s) and show positive attitudes toward events or activities.
Unless stated otherwise, the intellectual property rights and copyrights for all material displayed on this page are owned by Newman Catholic College and associates. Individuals may download and print extracts from the page for their own personal and non-commercial purposes. 
Individuals should not use any extracts for any other purposes.
Any rights not expressly granted in these terms and conditions are reserved.
No part of the news page may be reproduced or stored in any other website or included in any public or private electronic retrieval system or service without our prior written permission.