Modern Foreign Languages (MFL)
​​​​​"If you speak to a man in a language he u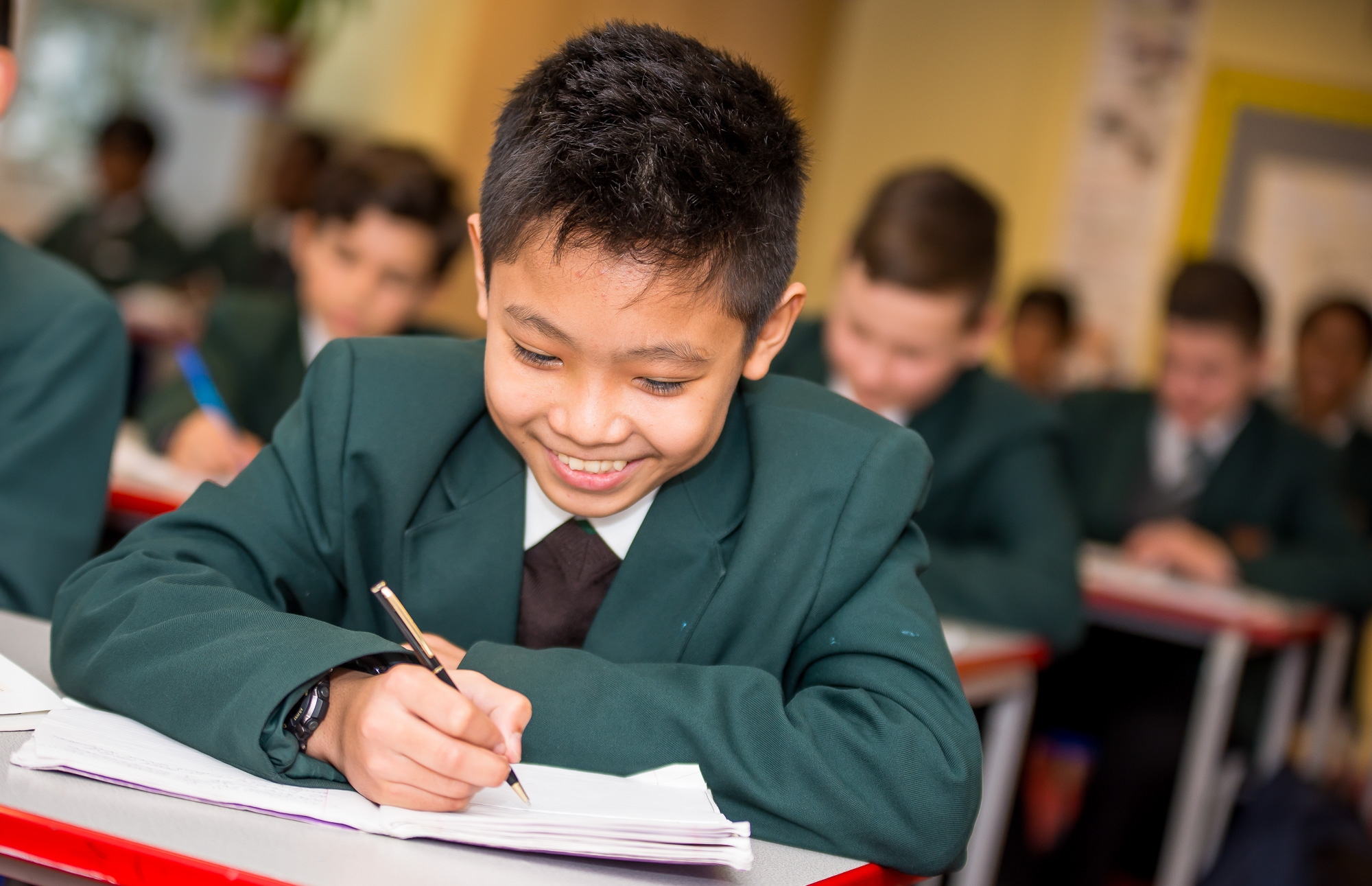 nderstands that goes to his head. If you talk to him in his own language, that goes to his heart" Nelson Mandela
We believe that learning a foreign language sharpens a young persons vision, helping them to make informed decisions not limited to his lived experience. By exposing our students to great literature and artists of the world we intend to liberate them from their insularity and arm them with the cultural capital that will transform their lives.
We offer world class language teaching that seeks to develop students' ability to express their ideas and thoughts in French or in Spanish, as well as sustain a conversation with native speakers. We use a variety of authentic materials and real life examples to immerse our students into the linguistic mechanisms of the target language.We fully recognise the etymological links between English and Latin languages and insist on dissecting words in order to reveal their meaning, thus enriching our students' vocabulary. Equally, the teaching of grammar is at the heart of our practice, as we are striving to stretch our pupils thinking skills and ability to manipulate grammatical structures confidently and efficiently in both language.
We plan to travel abroad every year to ensure that our students have accessed to the same cultural experience as students in more affluent areas and are given the opportunity to improve their pronunciation and understanding of modern foreign languages.
Finally, we are fortunate that the vast majority of our students are EAL and tease each other's curiosity by sharing different experiences, understanding and language knowledge as "Heart speaks to Heart" in an environment where young people are prepared to become global citizens.
Key stage 3 overview:
During years 7, 8 and 9 students work towards broadening their language skills and vocabulary in a range of different topics including self and family, social media, animals and drink, hobbies and education. We also strive to introduce students to the life and culture of the countries where the language they are studying is spoken and hence include a number of special projects such as plays, trips and competitions. Aspects of Catholicity including the school prayer in the target language are performed by the students in each lesson.
Year 7
Unit 1 Bonjour!- Meeting and greeting people, Spelling in French
Unit 2 Quel âge as-tu?- Counting to 21, Saying how old you are
Unit 3 Joyeux anniversaire!- Days and months, Saying when your birthday is
Unit 4 Dans mon sac- Contents of your school bag, The indefinite article Plurals
Unit 5 Ma salle de classe- Describing your classroom, The definite article
Unit 6 J'adore le judo- Likes and dislikes, Talking about hobbies
Unit 7 Les goûts et les couleurs - Colours, Adjectives
Unit 8 Tu as un animal? -Talking about animals, Using a dictionary
Unit 9 Ma grand-mère est une hippie!- Talking about your family, Using mon, ma, mes Unit 10 J'habite dans un château!- Saying where you live, Using petit and grand
Unit 11 À table!- Saying what you eat and drink, Ordering in a café
Unit 12 Mon pays- Nationalities and countries, Using être
Unit 13 La météo- Talking about the weather, Rhyming and syllables
Grammar -Gender, singular/plural, articles, adjectives, mon/ma/mes, present tense verbs
(singular forms)
Language Learning Skills-learning vocabulary, listening strategies, reading strategies, study skills
Year 8
Unit 1 La télé- Talking about television programmes, Using subject pronouns: je, tu, il, elle Unit 2 J'ai une passion pour le cinéma- Talking about films Using j'aime, j'adore and je
déteste
Unit 3 La lecture-Talking about reading, Using un, une and le, la, les
Unit 4 Que fais-tu quand tu es connecté(e)?-Talking about the internet, Using the verb
faire
Unit 5 Quand il fait beau, on va au parc-Talking about what you do in different weather, Using on
Grammar- grammatical terms, the present tense: – regular –er verbs – irregular verbs: avoir and être – irregular verbs: aller and faire, negatives
Year 9
Unit 1 Je suis comme ça!- Describing yourself, Using the verbs avoir and être
Unit 2 Planète Facebook- Talking about Facebook, Using present tense verbs
Unit 3 Tu veux y aller?- Inviting someone out Using the verb aller
Unit 4 Qu'est-ce que tu as fait samedi?- Describing a date, Using the perfect tense
Unit 5 Fou de musique!- Describing a music event, Using on in the perfect tense
Grammar: Developing vocabulary GV4 Accuracy (grammar; spelling; punctuation) LC4 Expressing ideas (writing) LC8 Writing creatively
Language Learning Skills: developing reading skills, developing writing skills
Key stage 4 overview :
Edexcel GCSEs
Students work to develop their competence in the 4 key language areas of reading, writing, speaking and listening with an equal amount of time devoted to each of these skills in lessons. The department has also launched a greater focus on mastery of grammar which has been very successful in ensuring that pupils are able to work more independently. Students are expected to complete one main homework per week as well as revising for a weekly vocabulary assessment based on the topics studied over the course of the year. We use an array of online and interactive resources. Second language competence is strength in the department and is celebrated. Students are invited to take part in plays and discussions in the target language. Extra modules are offered for G& T students, including the study of Culture and media in the Target language.
We start to prepare our students for GCSE from year 9 onwards through Dynamique and Dinamico, with first year focusing mainly on developing the necessary skills to succeed at GCSE and introducing some new topics that will be revisited later in the course. Students prepare for the Edexcel GCSE in French or Spanish.
Useful websites for this subject: