Mathematics
"Neglect of Mathematics works injury to all knowledge,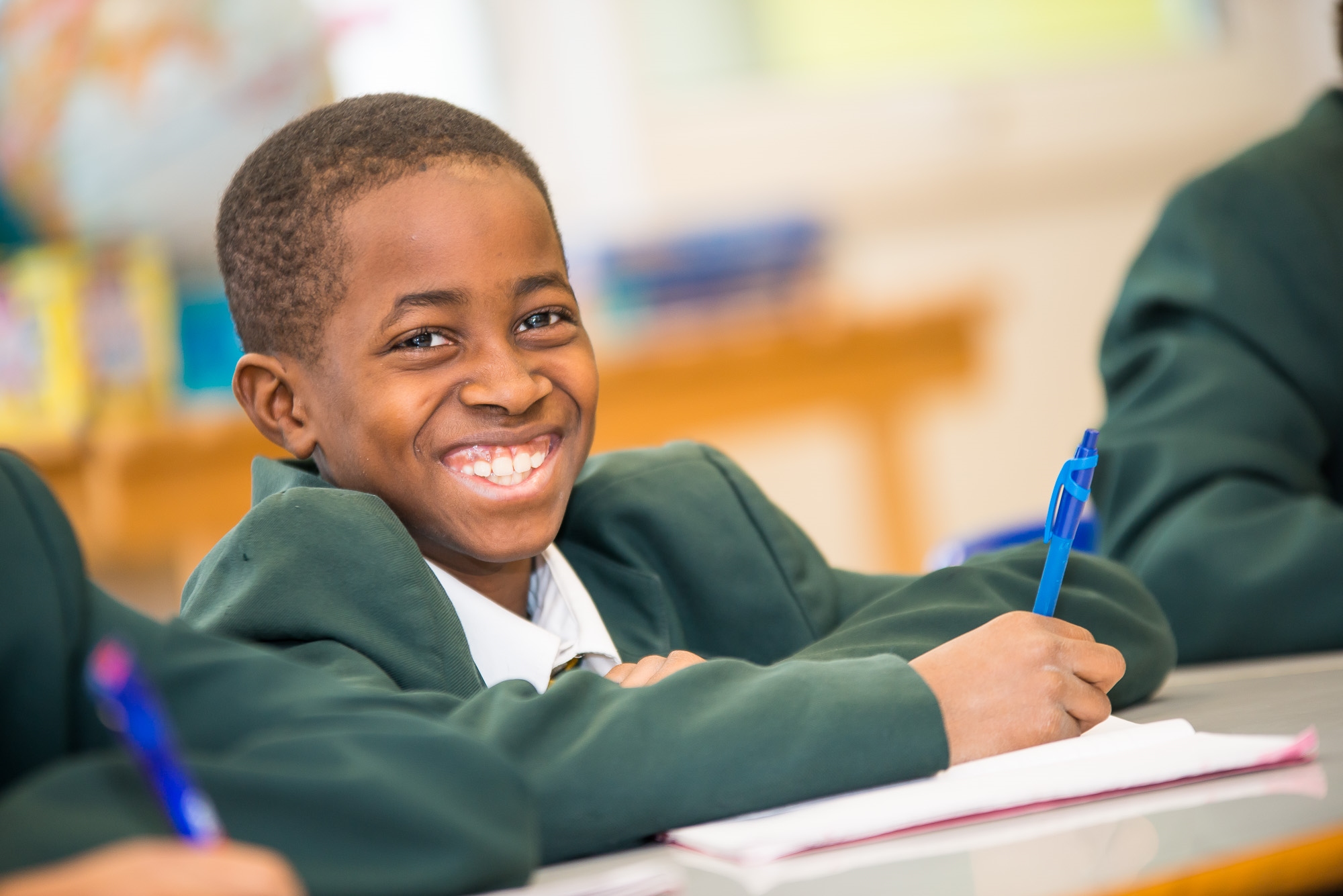 since he who is ignorant of it cannot know the other sciences or the things of the world."-Roger Bacon
We believe that, with the right scaffolding and support, every child can be successful in Maths.
The mathematics curriculum at Newman Catholic College intends to instil in students an appreciation for the beauty and power of mathematics and an understanding of how it permeates every aspect of our day to day lives. By adopting a mastery style approach to our teaching and curriculum design, we provide the knowledge and skills that will enable our students to reason mathematically and problem solve in a range of contexts.
We recognise and celebrate the highly inter-connected nature of mathematics. Students are given the opportunity to build upon their prior knowledge and make connections between topics within the subject itself and across different fields of education and employment. Mathematics is essential to everyday life, critical to science, technology and engineering, and necessary for most forms of employment. In particular, financial literacy is an essential tool for overcoming social inequality. Given the challenges our students face growing up in Brent, we feel we have a moral duty to raise aspirations and provide our students with the education necessary to fully engage with society and become active citizens of the world.
Key Stage 3
We follow a 3 year KS3 course (years 7 to 9), providing the foundation for developing fluency and instilling confidence and curiosity in the young people in our charge. Broadly, content covers topics from the following areas:
Number

Algebra

Geometry and Measure

Statistics

Probability

Ratio and Proportion
We have developed bespoke schemes of work to address the needs of our students, based on a mastery style approach to the learning of Mathematics.
Students are regularly assessed with a range of low-stake tests to secure knowledge, retrieve information and inform subsequent learning.
Regular homework is set at least weekly, with a range of written and online tasks. Students receive detailed feedback on all written homework, and are given time to use this feedback to address misconceptions and improve the quality of their work.
Weekly homework club takes place for KS3. This is essentially a "Maths clinic" where students can attend on a need-to basis to ask for help or clarification on both homework and classwork tasks.
Key Stage 4
Students are set according to attainment levels, in order to provide targeted support and maximise success in their GCSE examinations. Alongside the 9 lessons every fortnight, we provide weekly revision sessions after school, targeted intervention classes before school, as well as additional Maths days during the holidays. Furthermore, we provide bespoke support for individual study through our involvement with PiXL.
At the end of Yr11 students will sit 3 exam papers: one non-calculator, two calculators. Each paper lasts 90 minutes and comprises of 80 marks. The exam board is Edexcel (specification 1MA1).
Students will follow either the Foundation or the Higher scheme of work – the Foundation tier covers grades 1-5 and the Higher tier grades 4-9.
We follow a 2-year KS4 course (years 10 and 11) aimed at equipping our students with the mastery they require to be successful in their GCSE examination. The learning will be building on the foundation set in KS3 for developing fluency and instilling confidence and curiosity in the young people in our charge. Broadly, content covers topics from the following areas:
Foundation
Number (22 - 28%)

Algebra (17 - 23%)

Ratio, proportion, rates of change (22 - 28%)

Geometry and measures (12 - 18%)

Probability & Statistics (12 - 18%)
Higher
Number (12 - 18%)

Algebra (27 - 33%)

Ratio, proportion, rates of change (17 - 23%)

Geometry and measures (17 - 23%)

Probability & Statistics (12 - 18%)
Key Stage 5 overview
We are very excited to be offering a brand new course in KS5 Mathematics from September 2020. "Mathematics in Context (L3 Core Maths)" is an ideal qualification that provides the stepping stones to access other KS5 or Higher Education courses in Economics, Science, Business, Psychology, Computer Science, etc. Furthermore, the course will strengthen links between mathematical techniques and provide students with the skills to directly apply Mathematics in real-life contexts.
"Core Maths" is endorsed by several industries and sought after by employers offering Apprenticeships. It is open to students who achieved a grade 5 or above in the Higher Maths GCSE, recognised by UCAS and equivalent in size to an AS qualification.
All KS5 students are also offered the chance to retake their Maths GCSE in year 12 or 13, if they achieved a grade lower than 4. We run bespoke lessons to boost confidence, practice exam techniques and address any remaining gaps in knowledge. Regular attendance is compulsory for those enrolling on this course.
Extended offer – Challenge for All
Our Maths department is very proud to offer a range of extra-curricular activities aimed at challenging our students and broadening their mathematical horizons.
All students are invited to participate in the UKMT Team and Individual Challenges. These are national competitions that run annually, and preparation for them is carried out throughout the year.
We are very fortunate to have well-established links with the Royal Institution. Every year we are invited to nominate students to attend their series of Mathematics Masterclasses. These are led by experts from industry, academia and education and offer students the chance to investigate maths topics in depth, combining theory with interactive exploration. The students who attended in previous years have found it incredibly inspiring as it showed them a different and exciting perspective of mathematics and the endless possibilities it offers.
Our Maths department also has links with the King's College London Maths School. They run masterclasses and holiday revision workshops, designed to improve problem solving skills with the aim of challenging students working towards the highest grades in their GCSE exams.
Our team of teachers is passionate about delivering Financial Education to all students. We have been working alongside Young Money, a charity sponsored by Martin Lewis (of "MoneySavingExpert"), to engage students with a variety of money matters including debt, borrowing, savings, fraud, taxation, etc. Local banks have been generous enough to support us by running whole-school assemblies and workshops as part of our offering.
Finally, we are keen to promote wider links for our students by organising purposeful educational visits to enrich their cultural capital. Examples of trips include Bletchley Park, "Maths in Action" conferences and the Science Museum
Useful websites for this subject