Art
We believe that Art is about exploring the human condition.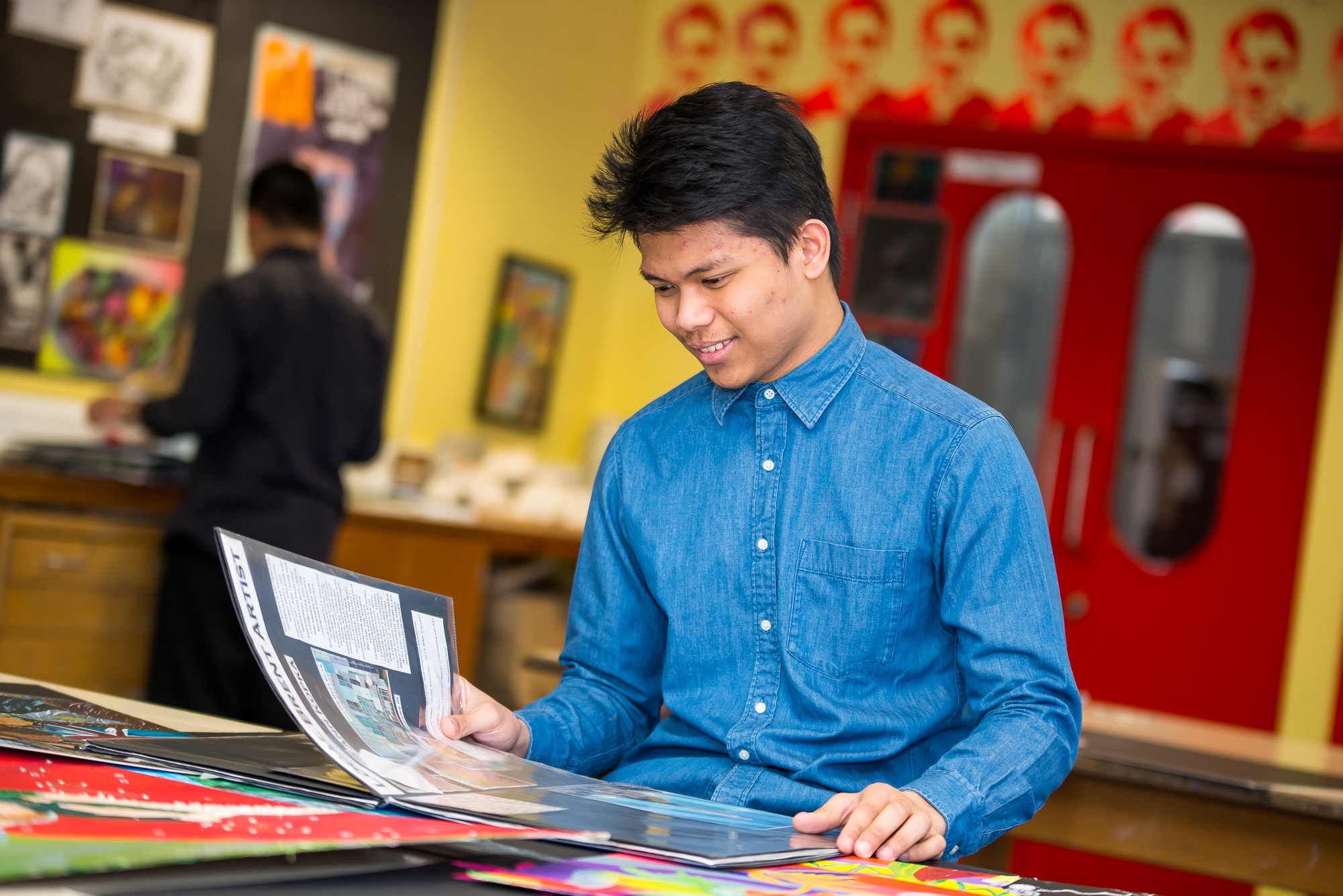 ​
It is about life, birth and death.
Art offers pupils the opportunity to develop a knowledge of artists in an historic, contemporary and cultural context. Pupils are encouraged to develop skills by experimenting with a variety of media and techniques to enable them to express themselves effectively. Pupils are encouraged to develop their understanding by evaluating their work and the work of others.
Art is about providing a rich stimulus for making things and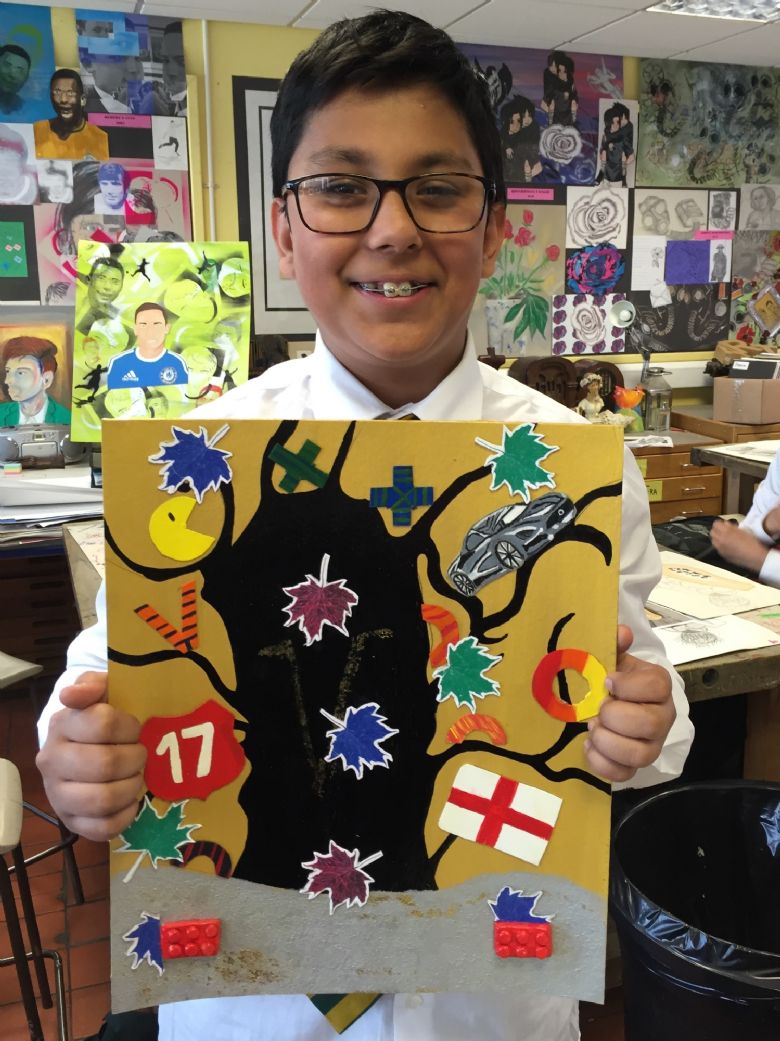 feeling things. It is a dynamic subject, ever changing and developing, influencing our perception of daily life. Art engages the head, the hands and the heart.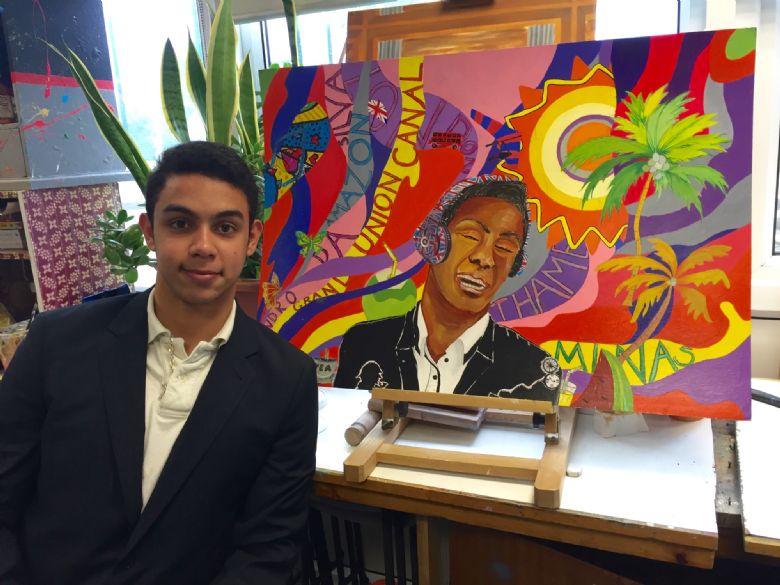 Key stage 3 overview
In key stage 3 we cover a broad range of topics to enhance your understanding of Art and Design. You will develop key skills in painting and drawing as well as developing new techniques with a variety of materials and media. We also discover the fantastic work from a wide range of artists, designers and crafts people as well as looking at exciting cultures and art movements.
Year 7
Term 1: Clowns
Term 2: Aboriginal Art Term 3: Food
Year 8
Term 1: Portraits
Term 2: Landscapes
Term 3: Still life and typography
Year 9
Term 1: Portraiture and Surrealism
Term 2: Still Life and Surrealism
Term 3: Personal response to Surrealism
Key stage 4 overview
Art and Design equips students with the skills to enjoy, produce and engage with the visual arts throughout their lives, and it has great value as a GCSE subject.
GCSE Art and Design provides the opportunity for students to:
Explore both contemporary and historical sources of art, craft and design first hand, for example:
Visiting museums,galleries,artshows and fairs
Experiencing audio-visual productions, including still and moving imagery in their surroundings and environment so as to take an individual approach to their art craft and design making
develop the skills of selecting their best and most appropriate work for presentation.
Year 10
'Out of Nature'
Year 11
'Frida Kahlo' Cultural and Personal Values
Externally set exam . Paper released in January.
Key Stage 5 overview: BTEC Level 3 Extended Diploma
This is an exciting and extensive course that will build and explore a diverse range of skills, techniques and approaches to Art and Design.
You will complete units that explore Sculpture, Illustration, Ideas and Concepts, Graphic Image Making, Fine Art, Textiles, Printmaking Contextual Influences, visual communication and more.......
You will also get the help and support to make a portfolio and prepare for
interviews and UCAS statement help. 18 different units to be covered in total.
Year 12
9 Units
Year 13
9 Units
University interviews Final exhibition of Work
Useful websites for this subject:
Each assignment will have specific library, gallery, and website guidance.
Please email or hand to Sue Grace sgrace@ncc.brent.sch.uk Thank you