Mr Coyle receives award from the Police Borough Commander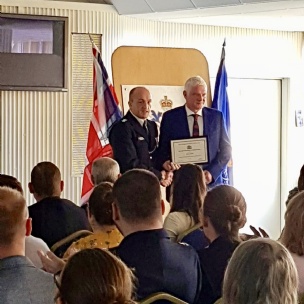 In recognition of the outstanding partnership work between Newman Catholic College and the Metropolitan Police service , Head teacher Mr Daniel Patrick Coyle was awarded a commendation for " Commitment , Professionalism and Dedication to the Community at a ceremony held last week.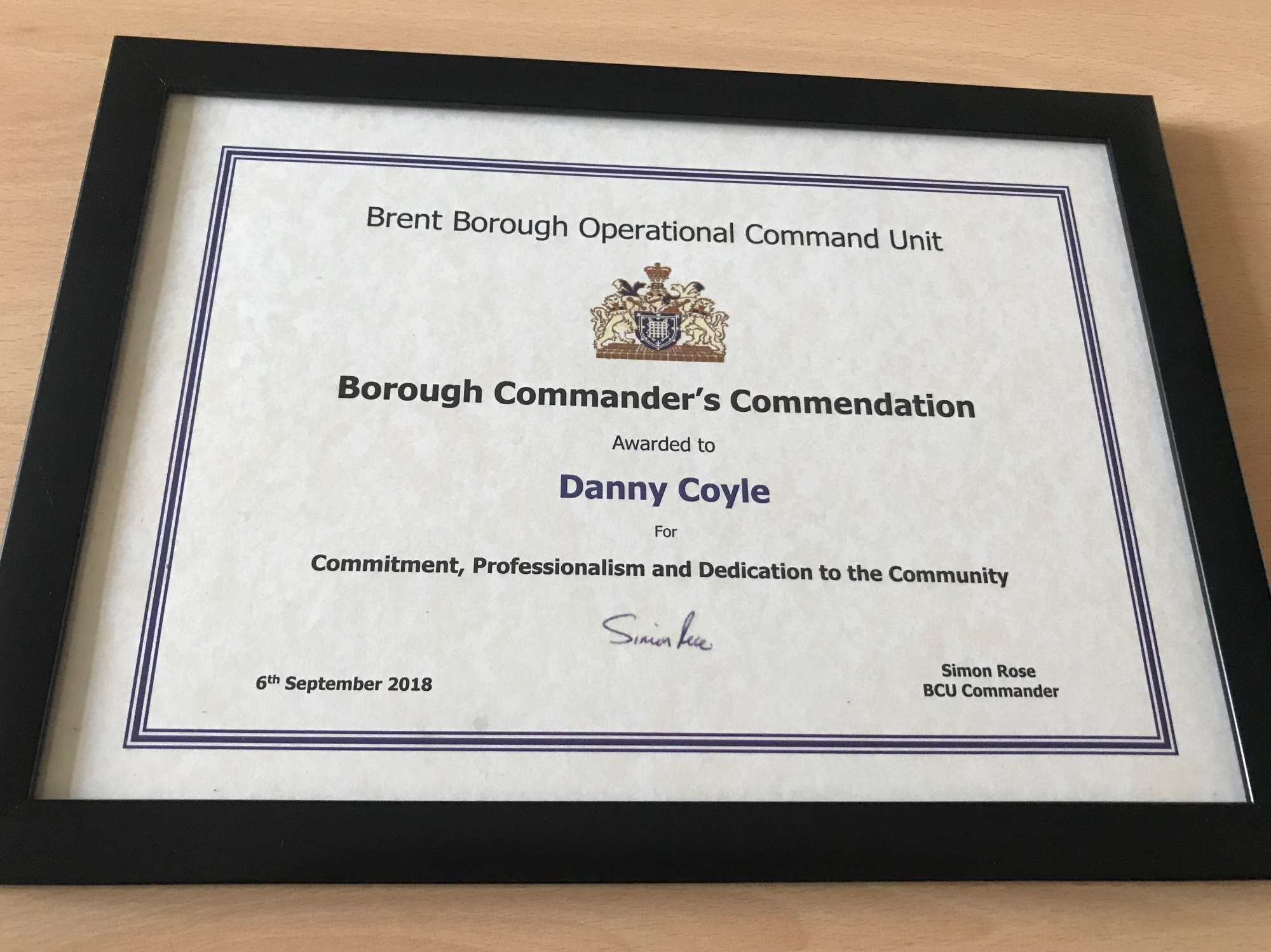 Key elements of the partnership highlighted were the proactive approach to safeguarding and student well being , the high profile of Safer Schools Officers and their involvement in assembles and pastoral work. Attention was also paid to the excellent summer school , the pupil bike scheme and the work of the police cadets.
Mr Coyle was also praised for his collaboration with the police in supporting the bereaved family of a student.
Mr Coyle said " I was thrilled to receive the commendation, it illustrates the impact of the partnership that exits between this school and the Metropolitan Police. The collaboration clearly improves the well being of students at NCC.We have wonderful Safer Schools Officers and I thoroughly intend to deepen this quality relationship in the years ahead."