Newman Catholic College receives prestigious Unicef UK Gold Award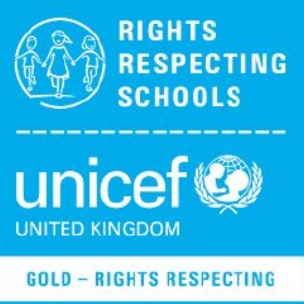 Newman Catholic College has been awarded Gold by Unicef UK's Rights Respecting School programme.
Unicef is the world's leading organisation working for children and their rights. The Rights Respecting Schools Award is granted to schools that show commitment to promoting and realising children's rights and encouraging adults, children and young people to respect the rights of others in school. Gold is the highest accolade given by Unicef UK and shows a deep and thorough commitment to children's rights at all levels of school life. There are over 400 schools across England, Scotland, Northern Ireland and Wales that have received Gold.
Headteacher Mr Danny Coyle, said: "RRSA provided an outstanding opportunity to create a culture that didn't exist...an umbrella to bring things together." Mr Coyle explained that learning about rights underpinned "the journey of the school, which has been phenomenal."
The Award recognises achievement in putting the United Nations Convention on the Rights of the Child at the heart of a school's planning, policies and practice. A Rights Respecting School is a community where children's rights are learned, taught, practised, respected, protected and promoted.
Read our Gold Rights Respecting Report here https://www.ncc.brent.sch.uk/attachments/download.asp?file=586&type=pdf