Newman Catholic College Examination Timetable Summer 2017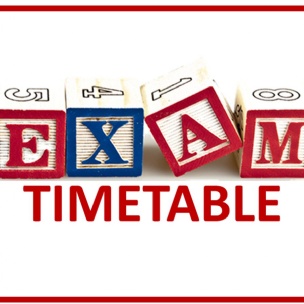 All students who are preparing for GCSE and A Level Exams need to take careful note of the dates and starting times of your exams. Make sure you are properly equipped with at least 3-4 pens and any other items you may need.
Give yourself the best chance with these top study tips.
Give yourself enough time to study.
Organize your study space.
Use flow charts and diagrams.
Practice old exam papers.
Explain your answers to others.
Organise study groups with friends.
Take regular breaks.
Snack on 'brain food'
Plan your exam day
Drink plenty of water