Miss Julie Performance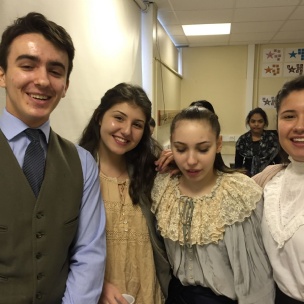 Students from 13 Francis had the opportunity of performing in a play called Miss Julie.
The story is about a rich young girl who wanted to run away from her rich life style so she befriended servants to help her accomplish her plans. The play was directed by Ms Tetley and produced by Ms C Beirne-Francis (Head of Drama). In the audience also was Mrs Serena Balfour from the US Charitable Trust. The play was performed in NCC's own studio spaces.