The Newman August 2023 Summer Edition and Back to School Information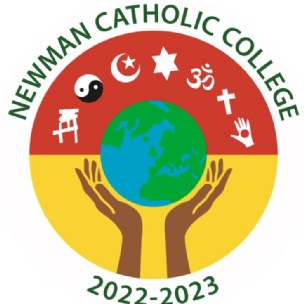 We are pleased to share with you the latest edition of 'The Newman', our termly school newsletter.
Please enjoy reading the content and gaining insight into the different Curriculum areas and the many activities we have been involved with.
We wish you a peaceful and relaxing Summer break.
Back to School Important information
The school reopens for Students on Tuesday 5th September for Year 7 at 8.40am and for Year 11 at 9.40am. Students in all other Year groups will return on Wednesday 6th September at 8.40am.
Please make sure your child is in full school uniform and fully equipped to learn.
Dates for your Diary
BTEC Results Thursday 17th August 10.00am-12 noon
GCSE Results Thursday 24th August 10.00am-12 noon.