'Fi Dem' by Metroland Cultures here at Newman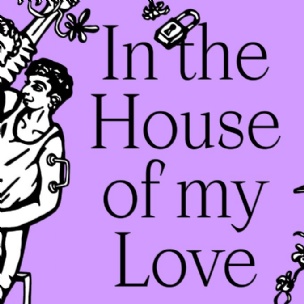 Metroland Cultures presents 'Fi Dem' at Newman Catholic College as part of the Brent Biennial
Are you looking for something to do during the holidays? The Brent Biennial is free and open to all
Dates: Fri 8th July to Sun 11th Sept
Times: Open 12:00pm - 6:00pm every Thursday to Sunday.
https://metrolandcultures.com/whats-happening/programmes/brent-biennial/
Metroland Cultures presents- In the House of my Love which seeks to honour the long-standing systems of support, safety and hospitality that are currently present in Brent
"At Newman Catholic College in Harlesden in association with the Performing Arts department, Zinzi Minott presents her durational body of work 'Fi Dem', an exploration into Blackness and diaspora that results in a new video work being made annually on the anniversary of the Empire Windrush docking in the UK, on 22nd June 1948. The work takes Windrush Day as a moment to focus on those who move and who have been moved, those who stay, those who cannot leave and all of the slippages in between. Fi Dem was first released on 22nd June 2018, and to date comprises five moving image works; all of which are presented for the first time together in Brent as a five-channel video and sound installation.
Alongside Fi Dem I-V, for the closing weekend of the Biennial, Minott will present an iteration of Black on Black, a solo dance performance that explores Queerness, Blackness and the body as an archive. Composed of movement phrases donated to the artist by an extended network of Black dancers and artists, the work interrogates dance as a form of labour and the limits of the body through the exhausting processes of repetition and duration, sparking a nuanced discussion that attends to the lived and embodied intersections of race, class and gender in the aftermath of British Colonialism.
https://www.metrolandcultures.com/news/announcing-artists-and-locations-for-the-second-edition-of-the-brent-biennial/