Black History Month Podcast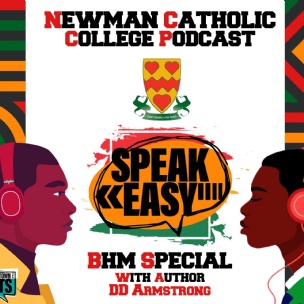 One of our Black History Month Projects was the BHM Special Podcast with author DD Armstrong. A group of Year 10 Students read the book 'Ugly Dogs Don't Cry written by DD Armstrong. Students then had a Q and A session. Listen to our students interviewing DD Armstrong.
DD Armstrong is an author, playwright and international educator who holds a MA in Stage & Screenwriting. His portfolio includes working at the BBC Writersroom as well consulting for a number of British feature films. DD Armstrong is known for tackling challenging and contemporary issues in his writing. The book Ugly Dogs Don't Cry is a modern day version of John Steinbeck's classic Of Mice and Men set in West London, Ugly Dogs Don't Cry follows two boys entering their first year of college and their complicated journeys towards achieving their dreams.