Information about School Closure and Remote Learning due to Covid 19 Tier 4 restrictions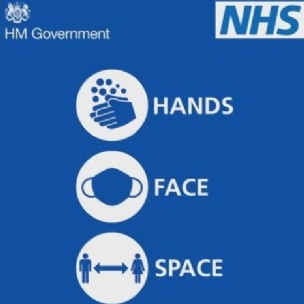 Please see the most current update regarding School Closure and Remote Learning from Mr Coyle
Update from Mr Coyle
Dear Families
Following the Prime minister's announcement on 4th January 2021, there will be no return to school until at least February half term.
School will be open for children of key workers and the vulnerable only.
Please note that remote learning for all Year 11 & Year 13 students will begin tomorrow with registration at 8.40am.
Remote learning will therefore begin on Monday 11th January for Years 7, 8, 9, 10, 12 and Project Classes. Please see the letter below sent by Ms.Donne. Remote learning will continue every day .
Also , there will be no public exams this year. However we do not yet know what form of assessment will take their place so all students must continue to work hard . Everyone will get a grade and we will let you know what the government decide . You need to take this very seriously and keep up the effort.
I will keep in touch but please contact your child's Head of Year if you need any support or for further information.
For now my friends stay safe .
Regards
Mr.Coyle.
Information on Remote Learning from Miss Donne
Dear Parent/ Guardian
Following the Government's announcement last night, we write to share with you our remote learning plan and expectations, which will take effect Wednesday 6th for Year 11 and Year 13, and Monday 11th January for the rest of the school.
First of all, we would like to wish you a Happy New Year and thank you for your support in ensuring that your child meets our school expectations. As previously stated, we would like you to approach each day as a normal school day and ensure that your child follows his/her normal morning routine and is ready to join registration at 8.40 am.
For the duration of the lockdown, students will need to log onto Google Classroom at 8.40am and join their registration group until 8.55am. You will be notified of your son/daughter's absence via text. The first session will start at 9:00 and finish at 10.55. This will be followed by a 40 mins break and session 2 (11.35 -13.30).
We encourage our students to move away from the screen and complete their homework at a later stage of the day.
Please ensure that your son/daughter is punctual when logging onto lessons (see Powerpoint), that he/she has all the equipment necessary to access live lesson (Laptop or tablet, internet access, microphone, camera, books and pens). Note that your child's camera does not have to be on, unless required by his/her teacher, we expect him/her to follow our behaviour for progress principles and code of conduct at all times. We' have attached year groups' timetable and our online policy please read carefully.
We understand that these are challenging times, but we will continue to support you, for your child's education and future is of paramount importance. I am confident that together we will make a success of this approach, as demonstrated on November 6th. Do not hesitate to contact us for further information.
Yours faithfully,
D.P.Coyle C Donne
Headteacher Assistant Headteacher Teaching and Learning (cdonne@ncc.brent.sch.uk)