Celebrating Black History Month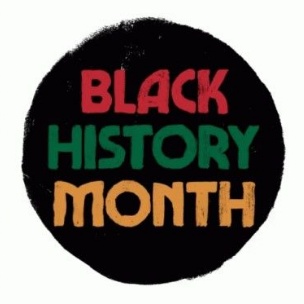 Black History Month is an annual event observed in October aimed at celebrating the culture, history and achievements of black communities. It is a time to shine a light on our shared British history and to look forward and celebrate the here and now – and the future possibilities. It is for local communities to challenge racism and educate themselves and others about black history which was not taught in schools.
Black History Month aims to:
Promote knowledge of black history, culture and heritage
Disseminate information about positive black contributions to British society
Heighten the confidence and awareness of black people to their cultural heritage
Black History Month at Newman
As part of our ongoing commitment to establish a curriculum which reflects the lived experience of all our pupils this year we have adopted an approach to Black History Month which asks staff and pupils to focus on the positive contributions made by a variety of black individuals to British (or world history in some cases) .
All pupils are expected to produce work within their subject area. This work will be displayed within departments and on our website. The best work will be recognised and rewarded.
Department

Black History Month Focus

English

Keystage 3

Year 7- Will be doing Nelson Mandela (Long Walk to Freedom)

Year 8- Will be doing Jemu Mwenda (Kenyan Ol Pejeta conservation ranger with the last living Northern White Rhinos)

Year 9 - Will be doing Claudia Jones (An End to the Neglect of the Problem of the Negro Women)

Students will create a research page on the person and have a writing task that's connected to the writer, their life, or background.

Keystage 4

We will be focusing on a London black music artist called Kano.

Maths

As part of Black History Month we invite you to help us celebrate and widen awareness of diversity in mathematical achievement.

To get started read the attached article about the mathematical journey of Nira Chamberlain, a British mathematician based in Birmingham, UK. He is a Principal Consultant at SNC-Lavalin and is the President of the Institute of Mathematics and its Applications.

https://chalkdustmagazine.com/black-mathematician-month/dont-need-anybodys-permission-great-mathematician/

Your challenge is to create a poster that honours a successful black mathematician either past or present. Some suggestions for people you could research are:

Benjamin Banneker 1731-1806

Elbert Cox 1895-1969

Euphemia Lofton Haynes 1890 – 1980

Katherine Johnson 1918 - 2020

Tidjane Thiam 1962 - present

Nira Chamberlain 1969 - present

Science

Dr Nira Chamberlain
Vice President of the Institute of Mathematics and its Applications
First Black Mathematician to feature in the Who's Who since 1849

Professor Clifford Johnson – Theoretical Physicist

Dr Maggie Aderin-Pocock MBE – Space Scientist

Professor Kathleen Adebola Okikiolu – Mathematician

Dr Melrose Stewart – Chartered Physiotherapist & University Lecturer

Dr Mark Richards – Atmospheric Physicist

Professor Frank Chinegwundoh MBE – Consultant Urological Surgeon

https://www.blackhistorymonth.org.uk/article/section/science-and-medicine/black-heroes-science/

Religious Education

Father Paschal Uche - Being Black and Catholic

History

Olivette Otele

David Olusoga

See also History curriculum

Geography

https://www.geog.ox.ac.uk/staff/pdaley.html Patricia Daley

Performing Arts

Ashley Thomas, Bashey,

Art

Year 7-Study of a portrait of Bob Marley by Ben Heine. (Colour coordination, application, and control – use of pattern - imaginative study - Digital Circlism Discussion)

Year 8- Pop Art portraits of MartinLuther King and Barack Obama (Painted portraits inspired by the Pop Art Movement)

Year 9- No Woman No Cry' - Portrait of Doreen Lawrence by Chris Ofili + other chosen portraits (Analyzing and understanding style and context of Chris Ofili's images.) Painted portraits.

Years 10,11 GCSE- Identity/Culture /Fusion (Development of coursework investigation. Range of media to be used)

Sixth Form/EAL College -Study of a portrait of Bob Marley by Ben Heine (Digital Circlism). Assessment piece – imaginative study. Discussion.

BTEC Level 3 Extended Certificate -Investigation of historic and contemporary black artists. Visual and written contextual and thematic work – Unit 2

Modern Foreign Languages

Toussaint Louverture

Physical Education

Jofra Archer

Computer Science

https://blog.newrelic.com/culture/black-history-month-computer-science-infographic/

Business Studies

Raphael Sofoluke

Design & Technology

Maggie Aderin-Pocock - Scientist

Lord Bill Morris - Baron of Handsworth

Charles R. Drew - Surgeon

Paul Stephenson - Activist

Music

Winifred Atwell.

Library

Baroness Floella Benjamin, DBE.
Learn about our 'Black Boys Book Club'. https://youtu.be/bhyFErZu098
Students at Newman Catholic College spent time in lockdown exploring 'Black Lives Matter' and produced some amazing pieces of work.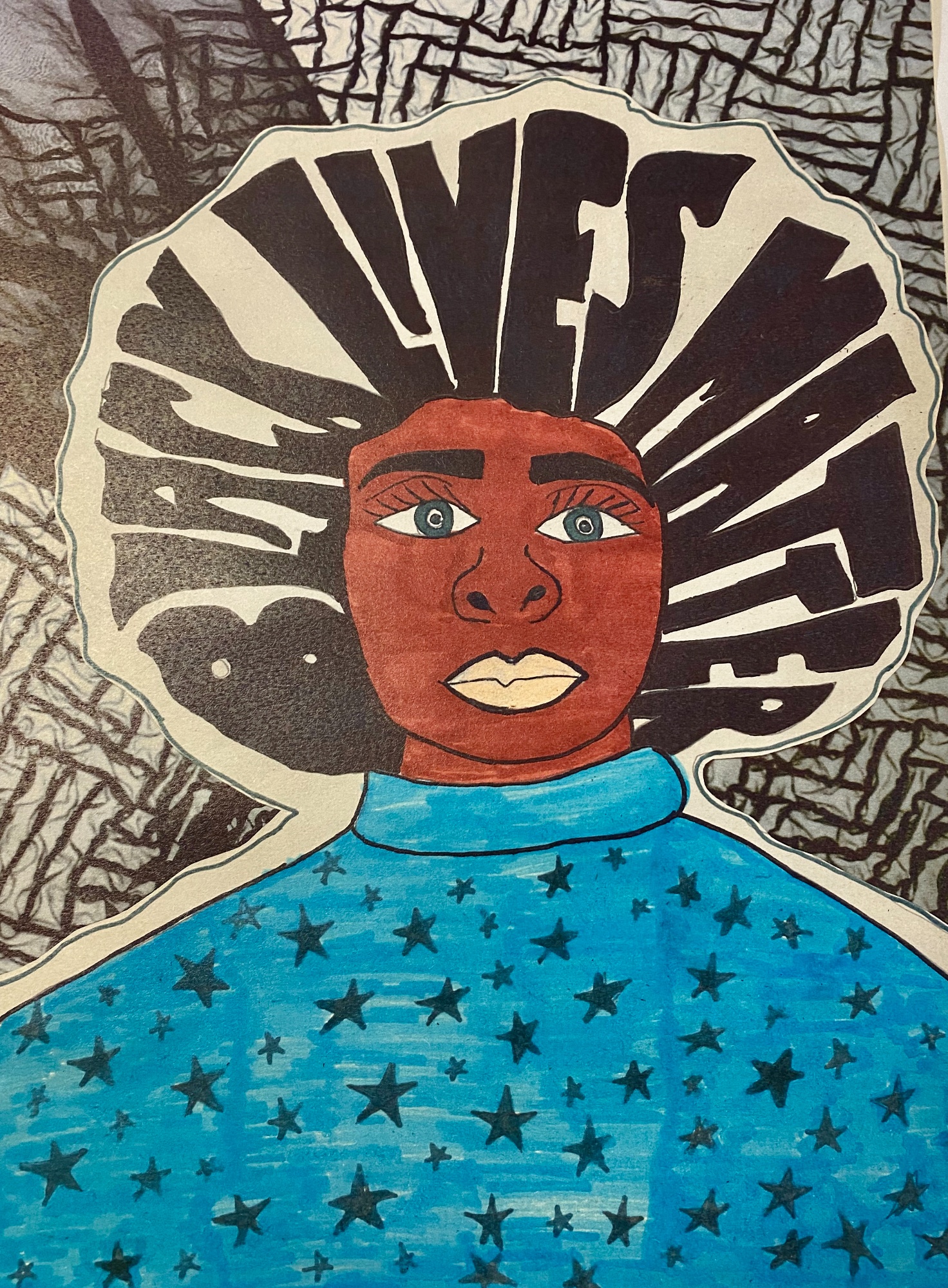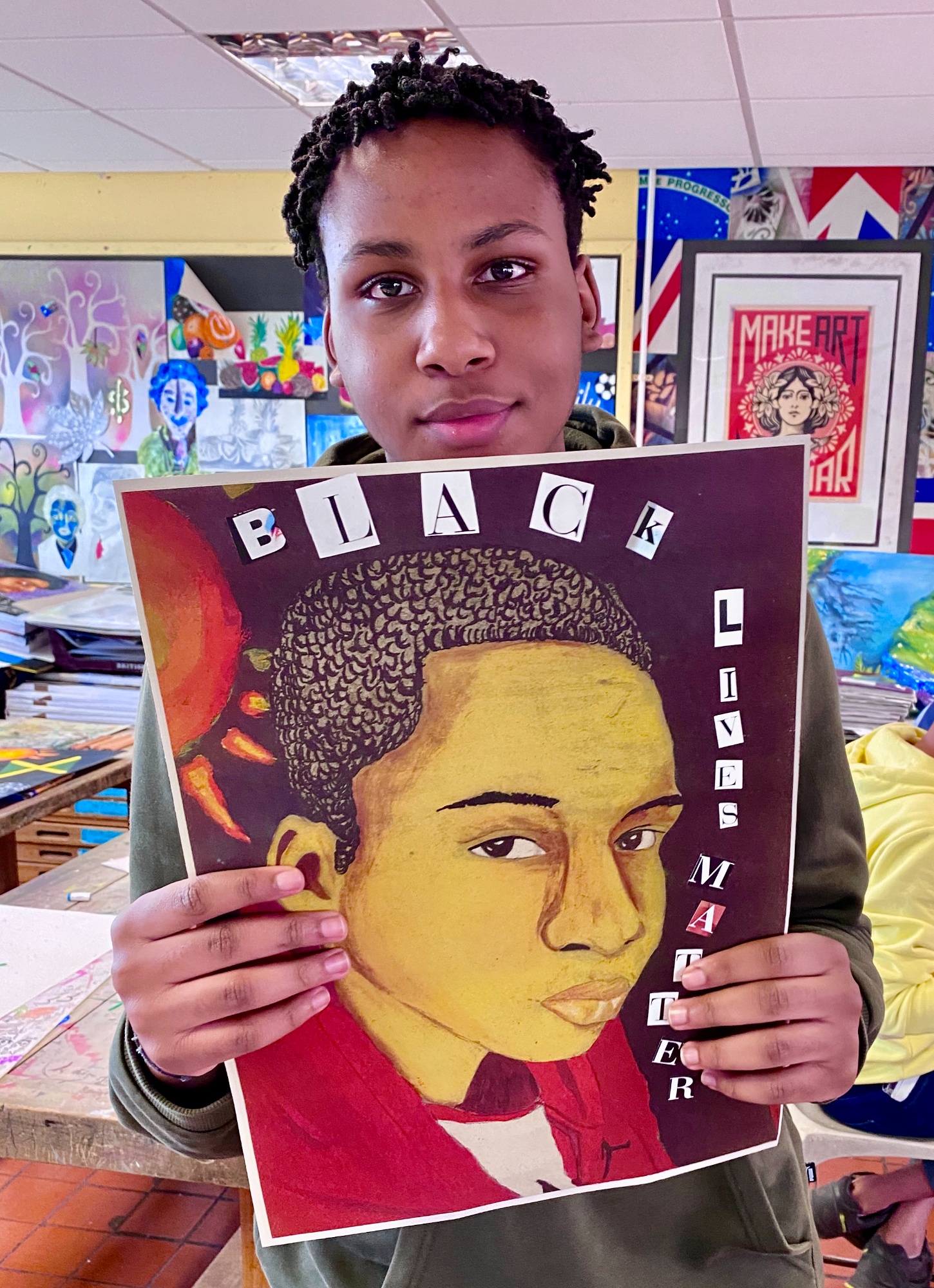 A Prayer for Black History Month
By Fr. Clarence Williams, CPPS
Father of creation
Whose Spirit enlivens our lives today
May we honor the height of your creation, the Human Family
In every hue that you chose to give each person of our family human
Jesus, brother of us all
Your prayer to the Father "that they all may be one"
Through the Holy Spirit, may we witness this Unity of One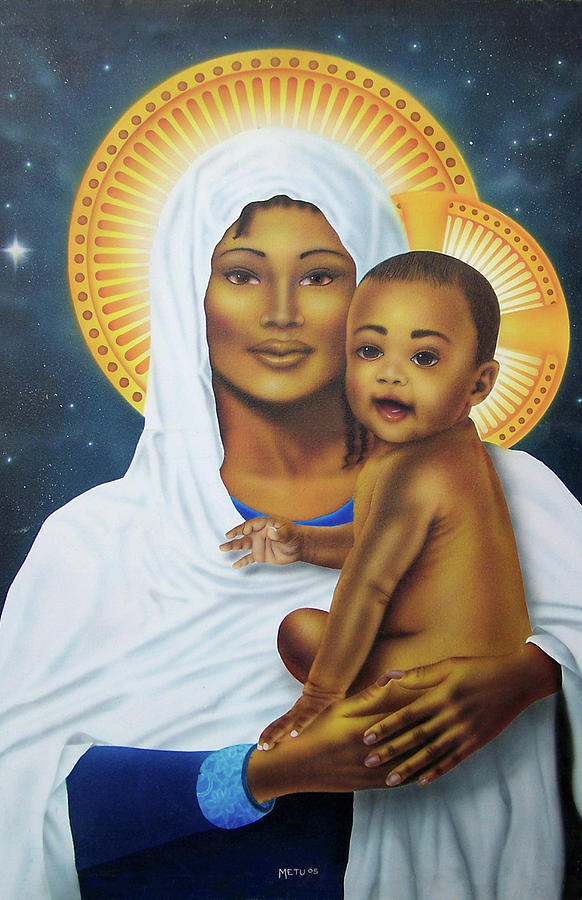 Each people with its history of your love
Each people created in your earthly garden seen from above
A people's story woven in struggle and triumph
Tears of pain and shouts of joy
The journey of a people in its history's flow
The divine weaver's loom hand does show
One in love of the family human
One in hope for the family human
One in faith in the family human
This month, next week and everyday
Henceforth. Amen