Dawn Butler MP endorses our School of Sanctuary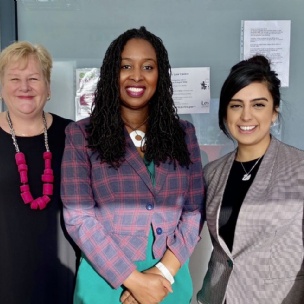 Dawn Butler the Member of Parliament for Brent Central has given her support and recognition to Newman Catholic College as a School of Sanctuary.
Schools of Sanctuary aim to:
•Promote positive attitudes within schools and their communities around people seeking sanctuary.
•Support schools to take positive steps and to be proud of being places of safety and inclusion for all.
•Recognise and celebrate schools that are committed to welcoming and supporting people seeking sanctuary.
We are working with the Brent Multi Faith Forum and its institutions to ensure that Brent receives recognition as a Borough of Sanctuary.
We are also happy to support other schools in Brent who would like to become Schools of Sanctuary.
Please click on the link below to read Dawn's letter.