Celebrating the Canonisation of John Henry Newman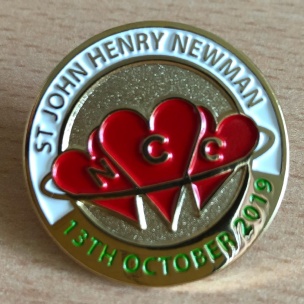 On October 13th 2019 John Henry Newman, our school patron will be canonised and become a Saint.
We have been building momentum for the canonisation of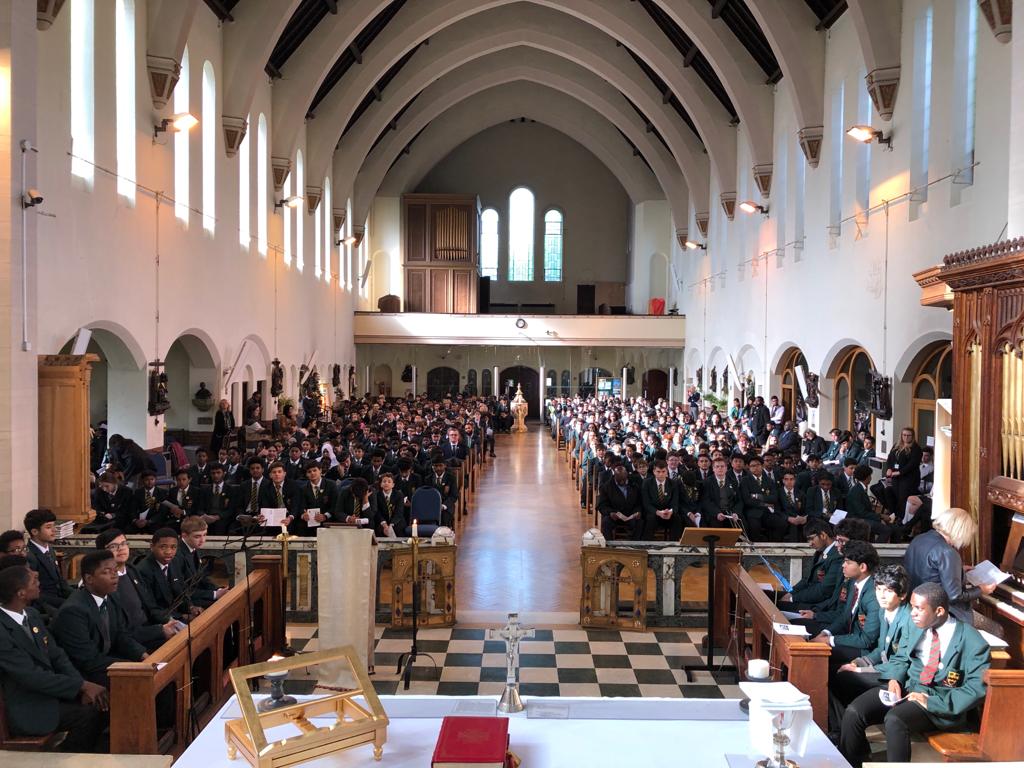 Saint John Henry Newman. Mr Coyle wrote an article which was published in the Westminster Record (Click on the attachment below to read this). We had a competition to design a badge to celebrate the occasion. The winning design was created by Miss Farrell our Head of Art. Our Chaplain, Mr Roche has designed a Newman Prayer card (click on the attachment below). In Art lessons, students have been creating portraits of John Henry Newman.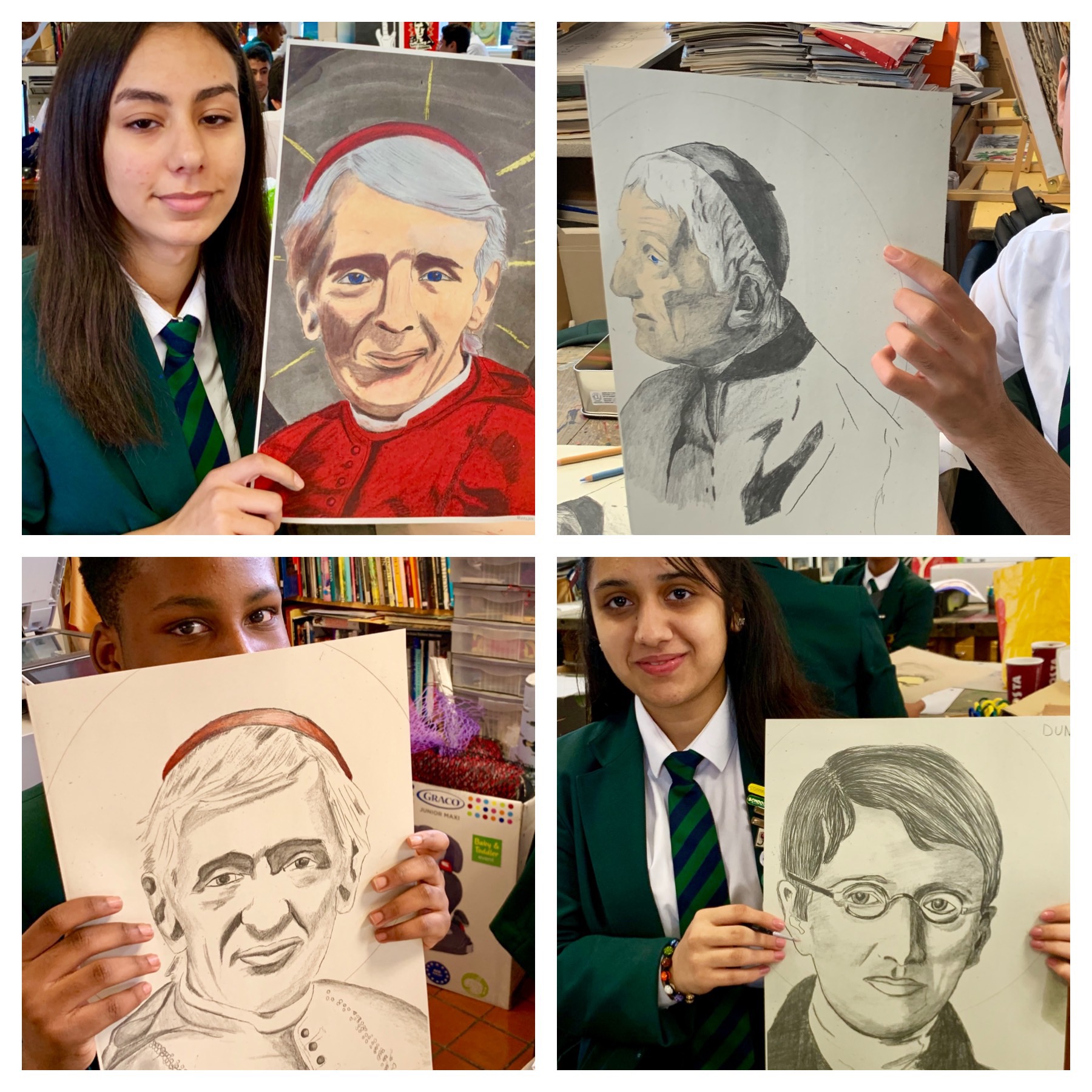 On Wednesday, October 9th, we celebrated the Newman Feast Day with two masses. Years 7-11 had mass at The Shrine of Our Lady of Willesden. This mass was celebrated by Father Andrew Jaxa-Chamiec. Meanwhile back at school, our Sixth Form had a lovely mass with beautiful words from our celebrant Father Marcelin Blaj who told us about ten things we could learn from John Henry Newman and the importance of our Newman Friendship Family.
We will continue the celebrations as Mr Coyle joins in the canonisation ceremony in Rome on Sunday October 13th. On Wednesday, October 30th, we welcome past pupils and friends of the school to join us for mass in the school hall at 5.00pm.