Science Fair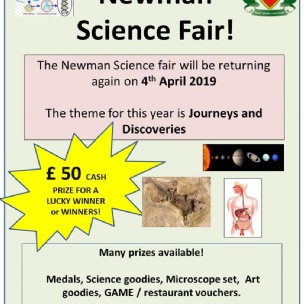 This year we held the annual Newman Science Fair for British Science Week on Thursday April 4th. The theme this year was Journeys!
Once again our students produced outstanding entries and centered it all around the science of Journeys.
A group of Newfield primary students (year 6) also took part and displayed fantastic models/posters with great scientific understanding. Well done to all that took part!