School of Sanctuary
We are a School of Sanctuary
Newman Catholic College is a School of Sanctuary. We are a school that is committed to being a safe and welcoming place for all, especially those seeking sanctuary. This could be people whose lives were in danger in their own country, who have troubles at home or are just looking for a space of safety. We are also recognised as a Refugee Welcome School.
A School of Sanctuary is a school that helps its students, staff and wider community understand what it means to be seeking sanctuary and to extend a welcome to everyone as equal, valued members of the school community. It is a school that is proud to be a place of safety and inclusion for all.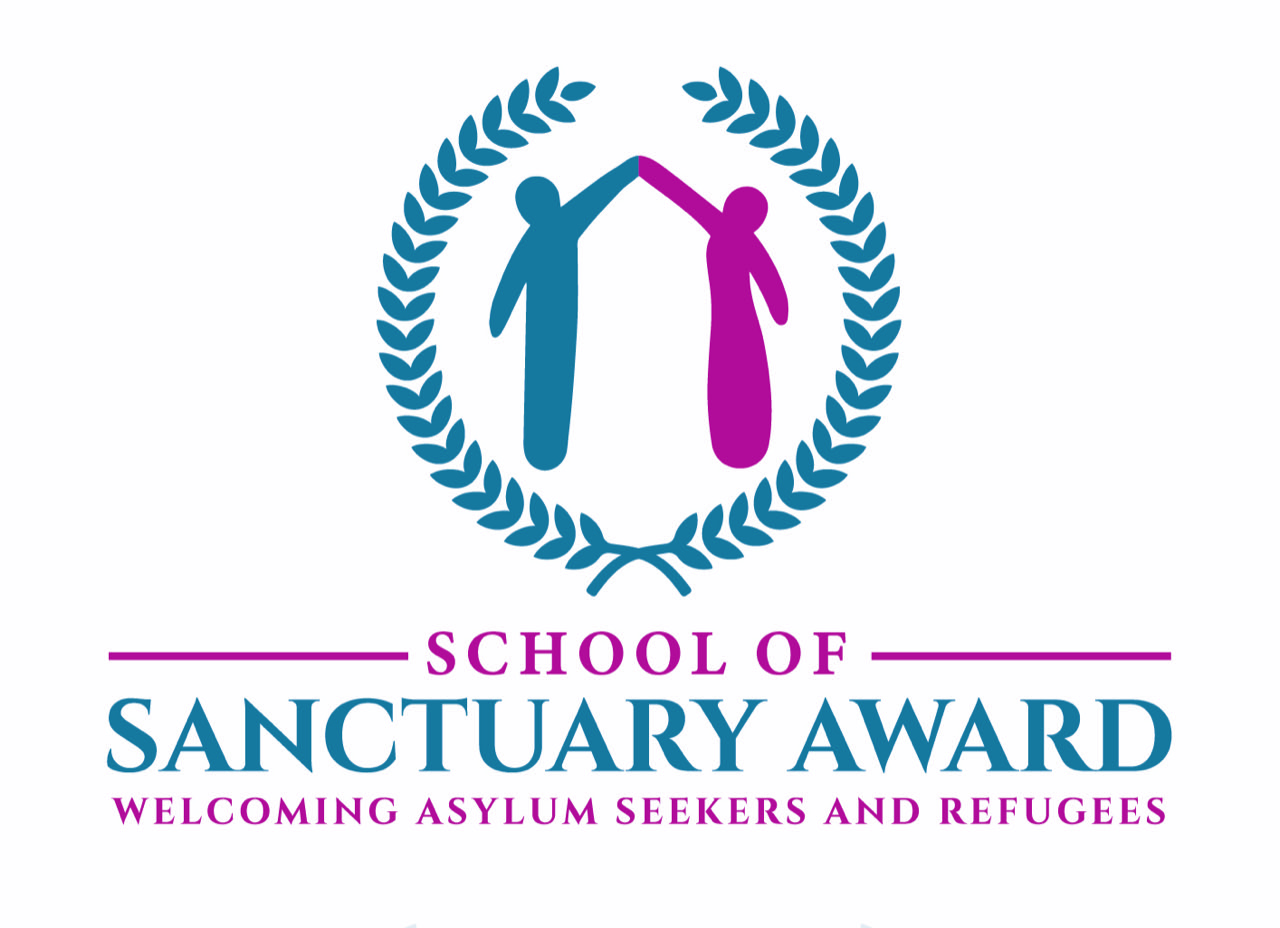 Who is involved in the School of Sanctuary?
Working towards becoming a School of Sanctuary involves the whole school:
Governors are fully supportive of our commitment as a school community to work towards School of Sanctuary status.
Staff are involved in the delivery of an excellent curriculum which supports this ethos.
Our Student Council are actively working on initiatives to enable us to be awarded School of Sanctuary status.
Parents are informed of the work surrounding the School of Sanctuary accreditation via the website , twitter and 'The Newman' newsletter.
We are continuing to engage with the wider community which we serve.
We focus specifically on learning about refugees and asylum seekers during Tutor Time sessions.
https://schools.cityofsanctuary.org/