Friday Foodbank
The school runs a foodbank every Friday to support over 50 vulnerable families from the school community. Many families have no recourse to public funds due to their immigration status, unemployment, loss of jobs, universal credit or low income and debt
The Foodbank is staffed by volunteer Students and Staff.
Caritas have supported us with food donations and more since the first lockdown in March 2020 when we first started with food boxes. The food bank has gone from strength to strength and the support of our local Harlesden and Kensal Green community has been amazing.
Wates Construction Company donated the Foodbank Cabin, a fridge and freezer. They have also been a tremendous support.
We are very lucky to receive regular donations from
Gracelands Yard http://gracelandsyard.com/
The Nations Africa Centre https://www.nationsafricacentre.org/
Harlesden Town Gardens https://www.harlesdentowngarden.co.uk/
and other residents and businesses in the local community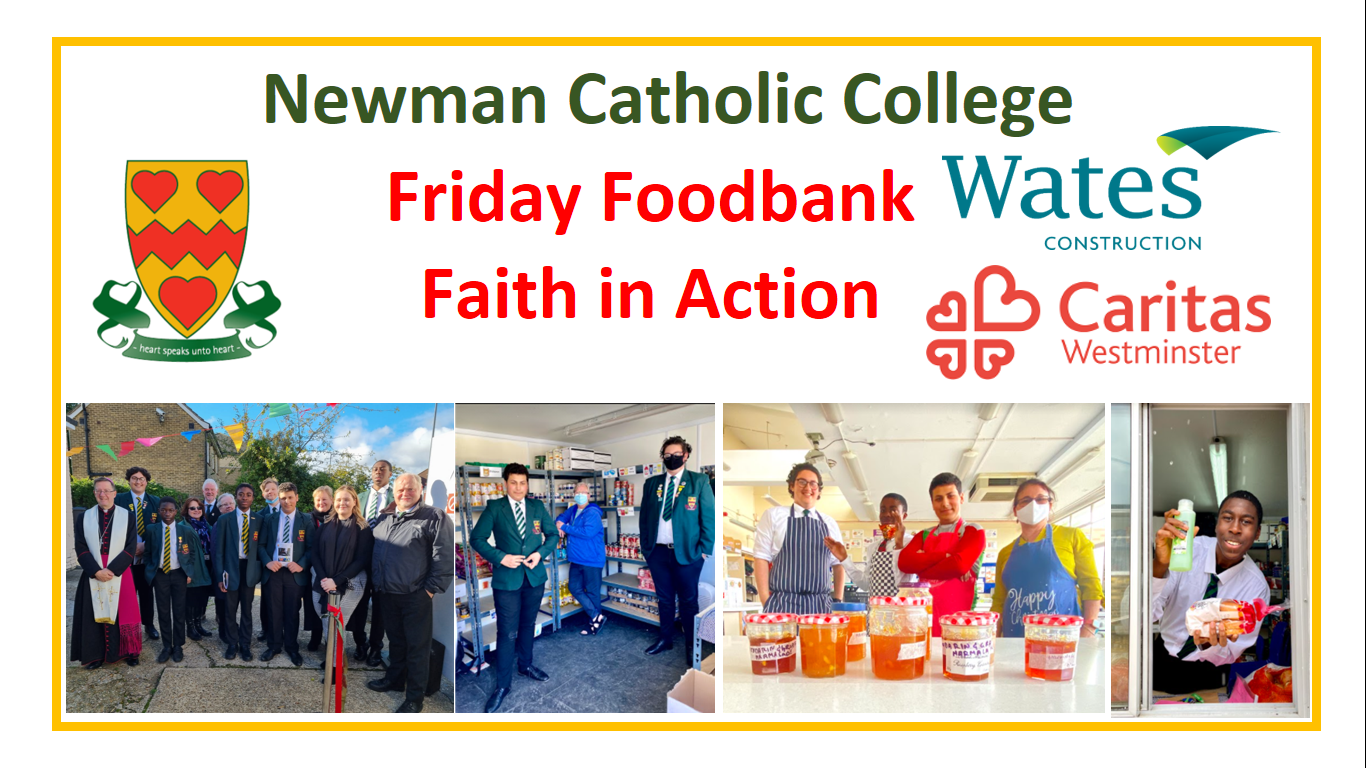 .