English as an Additional Language (EAL)
We envisage that all EAL students should feel welcomed,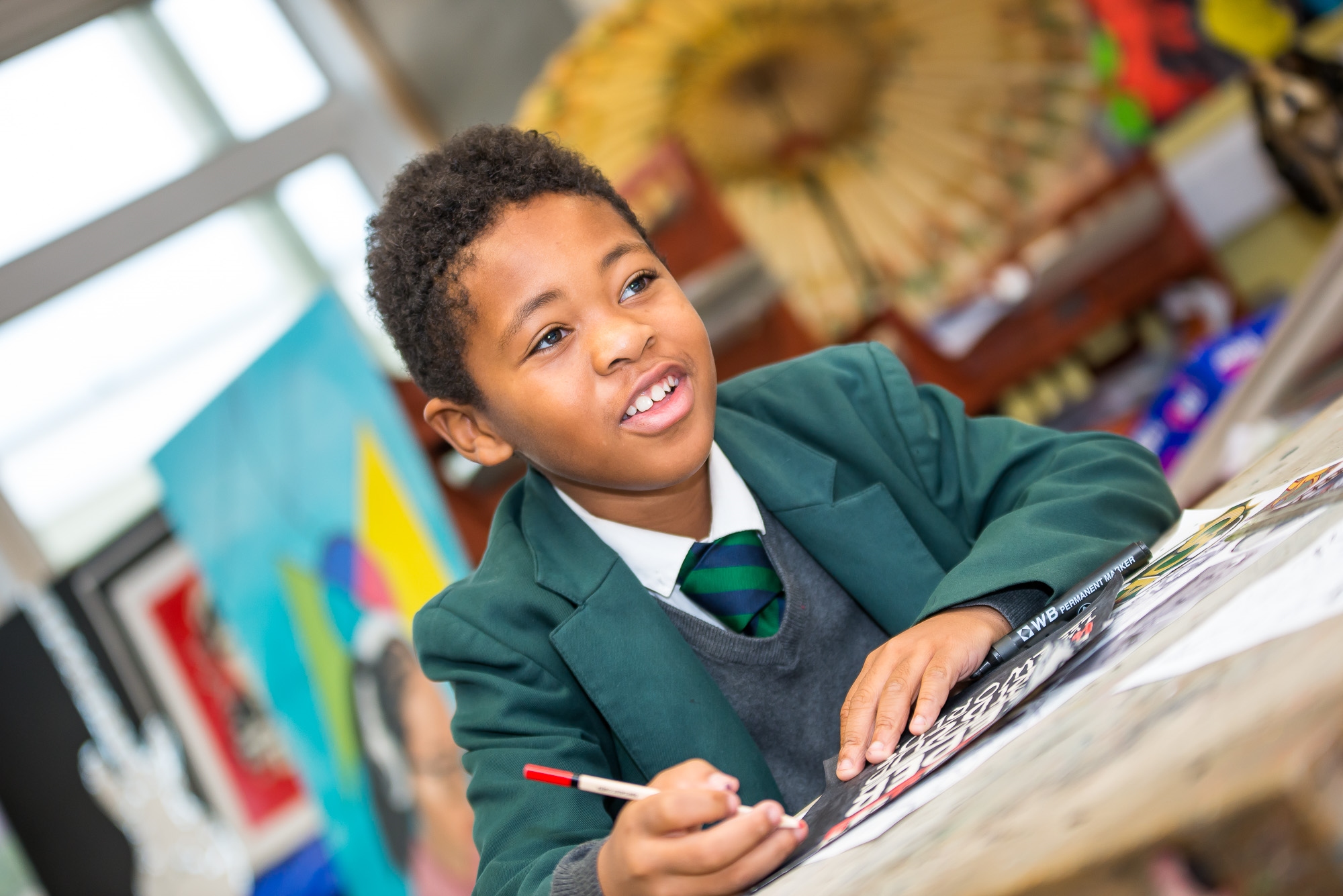 comfortable student working and included in our school life. Also, we give every support needed in order for each student to acquire English skills and make rapid progress.
Our aim is to support pupils for whom English is an Additional Language, and pupils who come from other countries and cultures. Support for students is focused around language development, raising academic achievement or general well-being using a multitude of strategies. We work in partnership with subject teachers, withdraw groups of students for individual support and provide after school activities.
Activity/Interventions
EAL cinema club- Every Thursday and Fridays, lunch time -1.30-2pm
Since January 2018 EAL Department has launched 'THE EAL CINEMA CLUB'. Every Thursdays and Fridays during lunch time EAL students are invited to join the EAL team in H9 to enjoy a diverse and multicultural experience by watching a variety of appropriate chosen subtitled films while enhancing their English language acquisition.
Students are encouraged to listen and read carefully so to gain good pronunciation in English Language. All students who join us, are enthusiastic and are building good knowledge of English culture, heritage and customs. At the moment they are enjoying watching: 'The Secret Garden' Adaptation of Frances Hodgson Burnett's classic fairy tale.
Also, this is a good opportunity to meet others and build up friendship while gaining confidence in English language. The students are spontaneously happy to share their own popcorn amongst them!!!
---
ART & CRAFT BUSINESS – PROJECT HINSLEY
Since September 2017, P Hinsley have been timetabled to have Art & craft business lessons. The focus is: To explore and learn different practical skills regarding art & craft textiles and all the products they create, to sell in order to gain some entrepreneur business experience alongside learning how to communicate using English language and build up vocabulary acquisition.
Autumn term - To explore and learn different manual sawing skills. For example: 'sawing a button', 'sawing together Christmas decorations' and 'sawing a mobile phone pocket.
Spring term- To explore and learn different crochet stiches and create a colourful cushion as the end product.
Summer term-
To explore and learn 'cross stich' and to create a book mark as the end product.
Key stage 3 overview
EAL Mainstream KS3
KS3 Project was launched in June 2015 to help the disadvantaged and newly arrived EAL students to catch up with Literacy and Numeracy skills. The program is based on primary National Curriculum to assist students to become confident in the basic skills and English language.
The teacher working with these students is a Primary School specialist, addressing their needs and their lacking skills so that students can benefit from faster language acquisition before moving to mainstream classroom. Most of these lessons are supported by an EAL Learning assistant who helps the students access the lessons. The aim for these project arrangements is to prepare the students to work independently and/or with some in-class support in mainstream lessons.
Students are also benefitting from Reading Montessori Method intervention to learn to read or to improve their reading skills
KS3 Project attended drama sessions at Tricycle theatre every Thursday in the last academic year. These sessions were designed to enhance confidence, self-esteem and for them to develop their English Language skills. This year the KS3 Project students and other students have been offered Drama lessons at school and a free after school Drama Club ('Minding a Gap Drama Workshops') taking place every Thursday at the Roundwood Centre.
This Academic year, the KS3 Project has been offered additional weekly intervention called 'Sport and Thought' to support confidence, communication and to offer an alternative method to acquire English language skills
The EAL team offers reading sessions in small groups, during morning registration for the KS3 9A project. This is to boost their reading and comprehension skills.
A pre-project has recently been created to tackle students who need phonics lessons and basic English/Maths skills.
Other mainstream KS3 Year 7, 8 and 9
EAL works alongside English department, offering Lexia Lessons to those EAL students who need to improve their reading age, and are working below the expected National Curriculum level. EAL teachers share English lessons with English teachers by delivering Lexia reading sessions while they are teaching their lessons. The groups are divided into two: 30 minutes of English and 30 minutess of Lexia
EAL runs after school, 'Lexia Reading Club' which is designed to boost all students of KS3 doing Lexia, in order for them to maintain engaged in reading and to develop their language skills.
Key stage 4 & 5 overview
EAL Mainstream KS4:
EAL students who study at KS4 mainstream classes are offered support in different lessons by EAL Learning Assistants to help them access lessons more effectively
All students are welcome to attend Lexia Reading and Homework Club after school daily
At KS4 students are offered a number of options to study to cater for their needs and interests. EAL students who still need to work on their English are offered Asdan and ESOL courses leading towards qualifications
EAL Projects, KS4/5:
Key stage 4 & 5 project groups
(P More A, P More B, P Newman A, P Newman B, P Hinsley)
All KS 4 & 5 project groups at NCC have been created to fulfil and cater for the needs of EAL students arriving in the UK who has missed the beginning of their KS4 studies. The lessons are designed to boost their English and Maths but a variety of other subjects are offered to them. This academic year, the students are studying Science, Functional ICT, Asdan, Art, Drama, Resistant Materials, Health and Social Care, etc. Some of these courses will lead them to exams and qualifications. When ready, students are entered for Functional English/Maths Level 1 & 2. More able students are offered GCSE courses.
In the last two years, KS4 & 5 Project Groups attended drama sessions at Tricycle Theatre once a week. This year, we are delivering drama lessons at our school. However, the students have an opportunity to attend Drama Workshops run after school by the Tricycle Theatre Team. The Drama Sessions are designed to enhance young people's confidence, self-esteem, improve acting and communication.
Many boys and girls have made an impressive stride. It reflects how important and beneficial drama classes are! Last summer, the students took part in a number of performances presenting the skills they have learnt and making their teachers, friends and families very proud.
In order to enrich our students with new experiences and further enhance their learning, social and emotional development, the school have organised a number educational trips for this academic year to enable the EAL students to experience the culture and English heritage while expanding their knowledge.
If necessary, students are offered a place in Pre-Project for a brief period of time, where the focus is on basic numeracy, reading and writing skills. This programme allows the students to observe the school life, make some friends, and learn basic skills and gradually join their project group feeling more confident and ready. The Pre-Project students benefit from Lexia Lessons and attend a number of educational visits to fulfil their needs.
Lexia Reading Club after school is offered to the KS4/5 students. Anyone wishing to improve their reading skills is invited for the Morning Guided Reading with EAL teachers.
Project students moving to the 6th Form (12 Paul, 12 Fisher, 12 Hinsley, 13 Fisher):
This academic year, 'Pathways' were introduced for the EAL students moving to the 6th Form. Students' progress and ability are taken into account in order to choose the most appropriate pathway for everyone. Students are supported to choose from the proposed courses:
Btec L1/2 Health and Social Care, Work Ready
Asdan L1/2
L2 Re-sit Package
Useful websites for this subject