Rene Carayol MBE visits NCC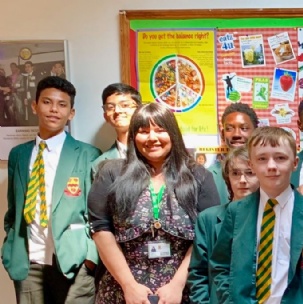 René Carayol MBE is an ex student of our school. He is one of the world's leading executive coaches, working with important companies around the world. René shared stories of his own experiences working with some of the biggest international organisations with our students. René was a student in the1970s. He inspired the students with his words. He said the work ethic and discipline were high. "The only thing standing in your way is you. If you are disciplined and work hard you can do what you want. Get your head down and work. If you miss an opportunity you only have yourself to blame."
We also heard from Elham Fardad originally from Iran. She established the organisation Migrant Leaders. She said "If you are prepared to work hard every dream can come true. Opportunity is a mindset an attitude."
https://www.migrantleaders.org.uk/